Bollywood Actors Called Out For Supporting Black Lives Matter Movement While Promoting Skin Lightening Products
KEY POINTS
Bollywood stars criticized for supporting Black Lives Matter movement while endorsing fairness creams
"Quantico" star Priyanka Chopra Jonas called out for promoting skin lightening products
Other stars slammed include Deepika Padukone, Disha Patani and Sonam Kapoor
Bollywood actors are called out on the internet for supporting the Black Lives Matter movement while endorsing skin lightening products or fairness creams.
Indian actress Priyanka Chopra-Jonas, who portrayed Alex Parrish in "Quantico," shared an Instagram post that read, "Please, I can't breathe." In the post, she wrote that "race war" must come to an end.
"We all have a responsibility to educate ourselves and end this hate. End this race war here in the US, and around the world," she wrote in her post.
However, netizens were quick to call her out. Observers on the internet called her hypocritical for endorsing a skin whitening cream by Garnier.
"Pri was the face of skin lightening creams in India. Pri is part of the problem," a Twitter user commented with an image of the Garnier ad. In the advertisement, the "Quantico" star is posing with the product that says, "Light ultra-fairness plus dark spots reduction."
In an old interview, Chopra announced that she would never endorse any fairness product, Metro reported.
"I'm dusky myself and I'm very proud to be dusky. I would never go around saying that you need to become fair and that's the only way you'd be beautiful because I don't endorse that," she said in the interview.
Another Bollywood star, Deepika Padukone, who appeared in "XXX: Return of Xander Cage," was also slammed for supporting the Black Lives Matter movement while promoting fairness products.
A Twitter user named anti pigeon compiled a list of Bollywood stars who are speaking on the movement and their skin whitening cream advertisement. The list includes Disha Patani, Priyanka Chopra Jonas, Deepika Padukone, and Sonam Kapoor.
Meanwhile, Bollywood actor Abhay Deol lashed out at the stars for their selective solidarity.
"Now that "woke" indian celebrities and the middle class stands in solidarity with fighting systemic racism in America, perhaps they'd see how it manifests in their own backyard?" he wrote in his post.
The Black Lives Matter protests have erupted across the U.S. following the death of 46-year-old George Floyd, a black man who died May 25 when a Minneapolis police officer kept kneeling on his neck even after he pleaded that he could not breathe.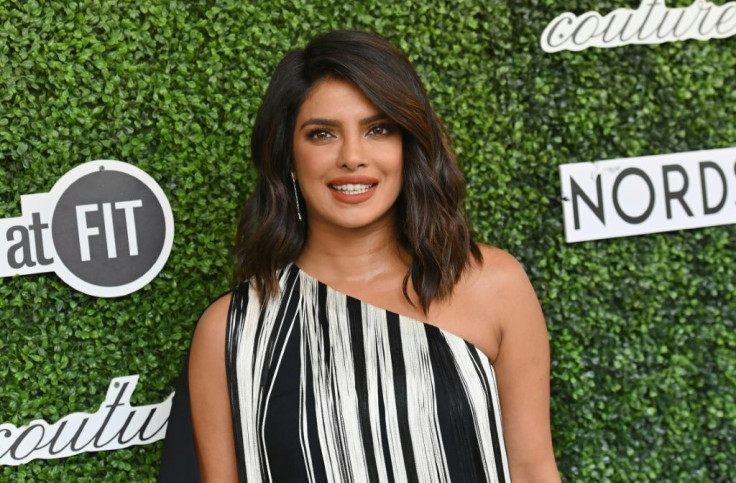 © Copyright IBTimes 2023. All rights reserved.