'Borderlands 3' Gets Free Next-Gen Upgrade For PlayStation 5, Xbox Series X
KEY POINTS
Gamers who are saving for next-gen consoles PlayStation 5 and Xbox Series X won't have to fear not having "Borderlands 3" on their respective consoles
PlayStation 4 and Xbox One owners will be able to bring all the downloadable content they've purchased, as well as their saves, to the next-gen edition of the game
Gearbox has additional updates in the works for "Borderlands 3," including new skill trees for all Vault Hunter classes, a new game mode, and new Action Skills
Gearbox Software confirmed during its PAX Online panel on Saturday that "Borderlands 3" is set to appear on the PlayStation 5 and Xbox Series X.
The next-gen version of the game for each of the consoles is currently under development although they will be a free upgrade for existing owners of the PlayStation 4 and Xbox One versions of "Borderlands 3." Gearbox says that players on current-generation consoles will be able to bring all the downloadable content they've purchased, as well as their saves, to the next-gen edition of the game.
Given the game's appearance on the coming next-gen consoles, Polygon reports that the game will then run at 4K resolution and 60 frames per second in single-player mode on PS5 and Xbox Series X. In addition, "Borderlands 3" for next-gen consoles will also have some nifty new co-op features.
That will entail four-player split-screen for local multiplayer and vertical split-screen for two players. For the PS4 and Xbox One, vertical split-screen is also coming in the form of a free update.
The developer has additional updates in the works for "Borderlands 3," including new skill trees for all Vault Hunter classes, a new game mode, and new Action Skills, as part of paid downloadable content. On top of that, Gearbox also hinted at cross-platform play coming in 2021.
Gearbox went into further detail on one of the new skill trees during PAX Online. FL4K's "Trapper" skill tree "emphasizes shields and survivability for both FL4K and their pet." FL4K's new Action Skill, Gravity Snare, is a crowd-control trap ability that tosses enemies into the air and slams them down to the ground.
FL4K is also getting a new pet, a Hyperion Loaderbot, which includes the following combat options:
there's the range-based ION Loader, which fires slow-moving projectiles can be shot to create powerful shock novas; the BUL Loader, which charges enemies and knocks them into the air with its shield (or just roundhouse kicks them); and the WAR Loader, which packs an incendiary shotgun, can toss grenades, and unleashes homing missiles on command.
"Borderlands 3" is available now on Google Stadia, Mac, PlayStation 4, Windows PC, and Xbox One. A release date for the PlayStation 5 and Xbox Series X versions has not yet been announced.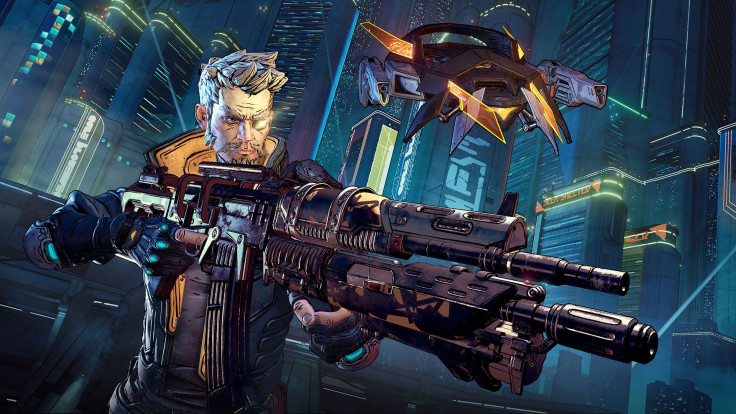 © Copyright IBTimes 2023. All rights reserved.