'Boruto: Naruto Next Generations' Spoilers: Boruto And Gang Will Face Victor And Deepa In Kara Actuation Arc
KEY POINTS
Two new characters will be introduced
Deepa and Victor will be seen in the Kara Actuation Arc
"Boruto: Naruto Next Generations" new episodes start airing July 5 (Sunday).
Boruto and his gang will enter a new arc as the anime series returns with brand new episodes in July. The official website has released the character profiles of Deepa and Victor, who will be seen in the upcoming Kara Actuation Arc.
This article contains spoilers for "Boruto: Naruto Next Generations" anime episodes.
Twitter user OrganicDinosaur has translated and shared the profiles of the new characters.
Deepa, voiced by Tetsuya Kakihara, is an important member of the secret organization called Kara. He is known to show no mercy on his opponents. Deepa can kill anyone without showing any signs of regret. This character has a complex mind, and it is difficult to fathom his next move.
Meanwhile, another character named Victor, voiced by Chou is the president of a big medical supplies manufacturing company. The company is located in Valley Country. Victor is a former shinobi with years of experience. The man has witnessed several battles in his life as a shinobi. It is rumored that he lost his right eye and leg in a battle. Despite being a prominent Kara member, his identity remains a mystery.
TV Tokyo announced Saturday (June 27) that the new broadcast of "Boruto: Naruto Next Generations" episodes would begin from July 5. Earlier, in a cryptic tweet, the makers mentioned a special announcement, and fans were speculating the return of the anime with new episodes.
The Kara Actuation Arc will kick off from "Boruto: Naruto Next Generations" Episode 157, which is slated to broadcast July 19.
After airing episode 154, the series went into hiatus from May 3. The makers postponed the anime series due to the state of emergency declared by the Japanese government in the wake of the ongoing COVID-19 pandemic.
The cast of "Boruto: Naruto Next Generations" anime includes Yuuko Sanpei as Boruto Uzumaki, Noriaki Sugiyama as Sasuke Uchiha, Kokoro Kikuchi as Sarada Uchiha, Ryuuichi Kijima as Mitsuki, Junko Takeuchi as Naruto Uzumaki, Akira Ishida as Gaara, Hidenori Takahashi as Konohamaru Sarutobi, Shoutarou Morikubo as Shikamaru Nara and Nana Mizuki as Hinata Hyuuga.
"Boruto: Naruto Next Generations" episodes air Sundays. The episodes can be live-streamed on Crunchyroll. Currently, the installments are available in Japanese with English subtitles. Viz Media simulcasts the series on Hulu.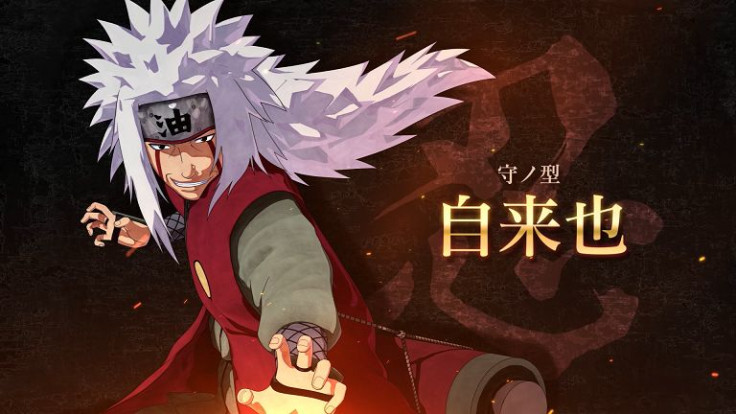 © Copyright IBTimes 2023. All rights reserved.