Brad Pitt Accused Of Acting Like 'Petulant Child,' 'Looting' Chateau Miraval's Assets In New Legal Filing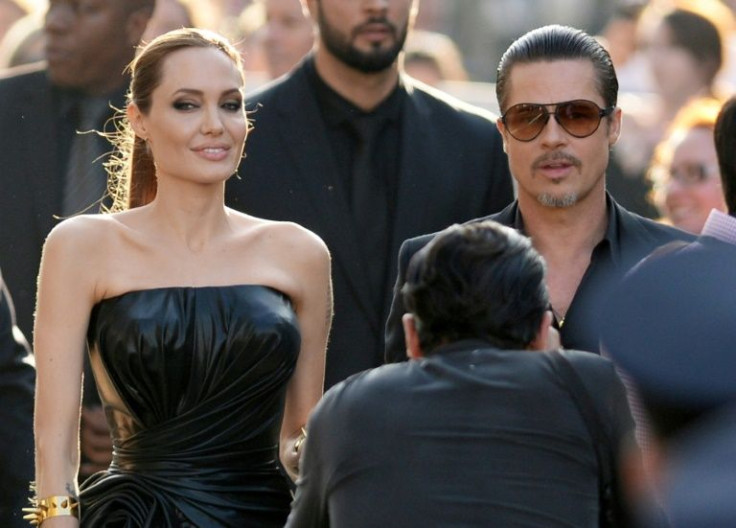 KEY POINTS
Angelina Jolie's former company Nouvel filed new court documents against Brad Pitt over Château Miraval
Nouvel accused Pitt of attempting to retain control of the winery by "stripping" and "looting" its assets
Nouvel downplayed Pitt's involvement in the winery, saying he "is an actor, not a winemaker"
Angelina Jolie and Brad Pitt's legal battle over a French estate and winery they once owned together continues.
Nouvel, Jolie's former investment company, made harsh allegations against her ex-husband in a new court filing obtained by People. The firm alleged that Pitt, 59, "has been engaged in a vindictive campaign to dominate and loot the wine business" Château Miraval.
The lawyers representing Nouvel said in the filing that Pitt's investment company Mondo Bongo has the same 50% ownership of the winery as Nouvel and "as a co-equal owner, Pitt enjoys precisely the same rights and obligations as Nouvel — nothing more, nothing less."
However, the filing accused Pitt and "co-conspirators" of attempting to retain control over Château Miraval by "stripping" and "looting" its assets.
The exes' legal battle over the winery began when Pitt filed a lawsuit against Jolie last year alleging that the actress sold her shares to Tenute del Mondo, a subsidiary of spirits manufacturer Stoli Group, without his consent. Stoli Group is controlled by Russian oligarch Yuri Shefler. Pitt claimed that he and Jolie allegedly agreed to not sell their stake in Miraval without each other's approval.
"Incensed that Jolie sold Nouvel to Stoli rather than him, Pitt has acted like a petulant child, refusing to treat Nouvel as an equal partner in the business," the new document read.
Pitt recently claimed in court documents that Jolie "secretly" sold her stake to "inflict harm" on him and "seize profits she had not earned and returns on an investment she did not make."
He also alleged that the "Russia-affiliated spirits conglomerate" now "jeopardizes the reputation of the business that Pitt so carefully built."
Nouvel responded to the statement by calling it a "xenophobic, untrue smear campaign." The firm added that Shefler is a "Russian exile who is a long-time critic of Vladimir Putin."
Pitt also said in his filing that he and his ex-wife bought the chateau in the South of France as a "home to share with their children and the vineyard as a family business." He claimed that "Jolie, though supportive of Pitt's efforts on behalf of the family, did none of the work necessary for Miraval's success."
"The purported sale disrupts Pitt's right to enjoy the home he established for his family," his legal team claimed.
However, Nouvel downplayed Pitt's involvement in the business, noting that he "is an actor, not a winemaker" and that he "deals in illusions, not dirt and grapes." Additionally, the firm insisted that Château Miraval is no "family home."
"The notion that Château Miraval was the Pitt-Jolie family home died back in 2016 when Pitt terrorized his wife and children in a drunken rage while en route from the chateau to Pitt's true home — Hollywood," Nouvel's legal team claimed. "This is a fight about money and corporate control, not a fight over a family home."
Nouvel is seeking at least $350 million in damages, according to CNN.
Reps for Pitt did not immediately respond to People's request for comment. However, a Pitt source claimed to the outlet that the actor was very involved in the business.
"It's obviously going very well or else nobody would be fighting over this company. It's a very successful brand, and he's done a lot with it," the anonymous insider said.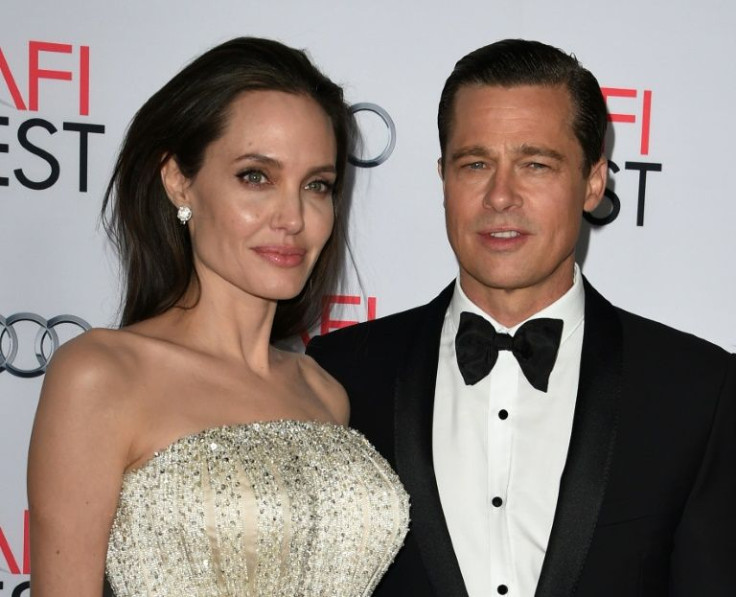 © Copyright IBTimes 2023. All rights reserved.