Brad Pitt Accuses Angelina Jolie Of 'Secretly' Selling Share Of Winery To 'Inflict Harm' On Him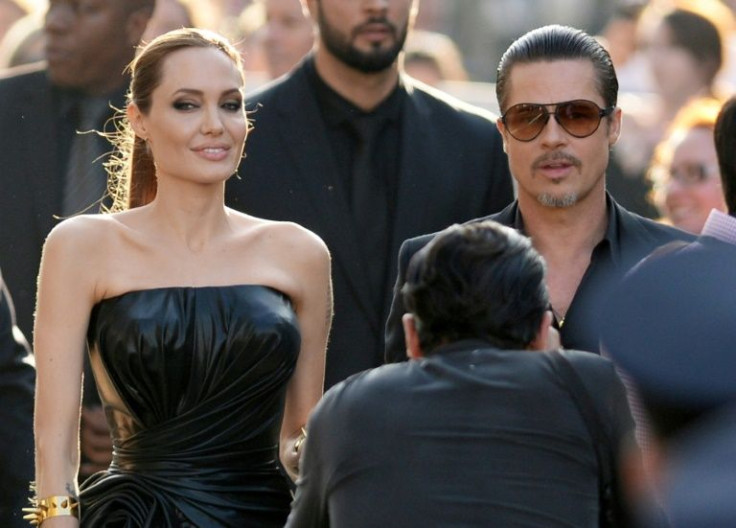 KEY POINTS
Brad Pitt filed a new complaint over Angelina Jolie's sale of her share of the winery they owned together
Pitt accused Jolie of seizing "profits she had not earned and returns on an investment she did not make"
Jolie's lawyers claimed the actress and Pitt never codified an agreement to only sell to one another
Brad Pitt and Angelina Jolie's legal fight over a French winery they once owned together continues.
In new court documents filed Thursday and obtained by Entertainment Tonight and the Los Angeles Times, Pitt called his ex-wife's sale of her share of their Chateau Miraval winery in 2021 "vindictive" after an "adverse custody ruling."
The actor alleged in the documents that Jolie "secretly" sold her stake in the family-owned and -operated vineyard amid their contentious divorce and custody battle to "inflict harm" on him and to "seize profits she had not earned and returns on an investment she did not make."
"By 2019, Pitt and Jolie were finalizing their divorce, and Jolie wanted out of Miraval. In recognition of the contractual rights she and Nouvel owed Pitt and Mondo Bongo, and the promises she made Pitt even after their separation, Jolie acknowledged that there were only 'two ways forward.' Pitt and Jolie could sell Miraval jointly, or Pitt could buy her out. The former couple thus began exclusive buyout negotiations," the new documents alleged. Pitt and Jolie owned their interests in Miraval through their respective limited liability companies, Mondo Bongo and Nouvel.
The new filing claimed that Jolie "stood by as Pitt invested money and sweat equity into the home and business in reliance on her promise to hold Miraval together, as well as the contractual rights her holding company Nouvel owed his. Even after the couple separated in 2016, she reassured Pitt that she still saw Miraval as 'an investment and business [their children] will inherit.'"
But the actor claimed in the documents that "in the summer of 2021, amid a heated child custody dispute with Pitt," Jolie reneged on the exclusive buyout negotiations they had allegedly agreed on and "secretly purported to sell a 50% stake in the family home and family business to Tenute del Mondo," which is part of billionaire Yuri Shefler's spirits conglomerate Stoli Group.
According to the court documents, Shefler is considered an "oligarch in the Russian Federation" by the U.S. Treasury Department.
Pitt and his company accused Stoli of attempting a hostile takeover of the wine business and destabilizing Miraval's operations.
The actor is requesting a jury trial and is fighting for a declaration that Jolie's purported sale is null and void, punitive and exemplary damages, restitution, and attorneys fees.
Meanwhile, Jolie's lawyers claimed that the exes never codified an agreement to only sell to one another, according to the Los Angeles Times.
Her legal team alleged that Jolie offered to sell her interest in Miraval to Pitt but that, in exchange for his purchase, the actor demanded she sign a nondisclosure agreement that would have contractually prohibited her from speaking outside of court about her allegations that Pitt physically and emotionally abused her and their children.
"No matter how many times Mr. Pitt amends his complaint, he cannot escape from the fact that he verbally and physically assaulted Ms. Jolie and their children — even choking one of the children and striking another," Jolie's attorney Paul Murphy claimed Friday in a statement to The Times.
"Still today and in the seven years since that fateful plane ride, he personally has never publicly denied that it happened. The reality is that Pitt refused to complete the Miraval sale with Jolie unless she agreed to being silenced about the abuse," Murphy alleged.
Pitt and Jolie split in 2016 following an alleged altercation while they and their children were on board a private jet.
Pitt was not arrested or charged in connection with the incident after the FBI completed an investigation.
They were declared legally single in 2019, but their divorce and a shared custody arrangement of their minor children are not yet finalized.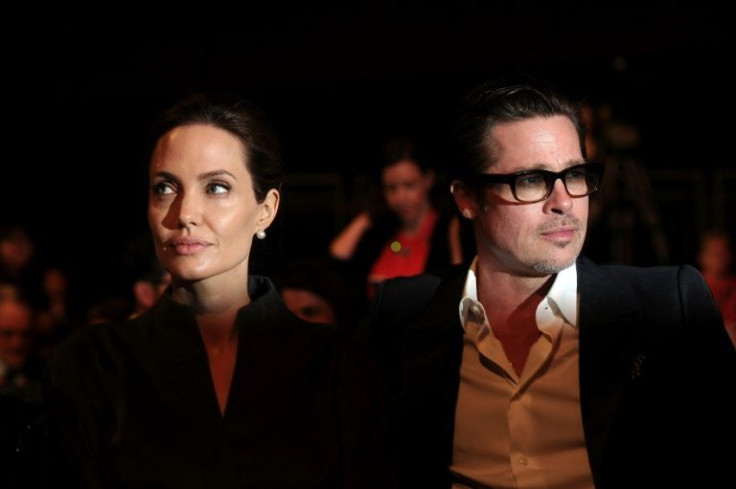 © Copyright IBTimes 2023. All rights reserved.