Brad Pitt Affair Rumors: Jennifer Aniston, Marion Cotillard Among Reported Flings Before Angelina Jolie Divorce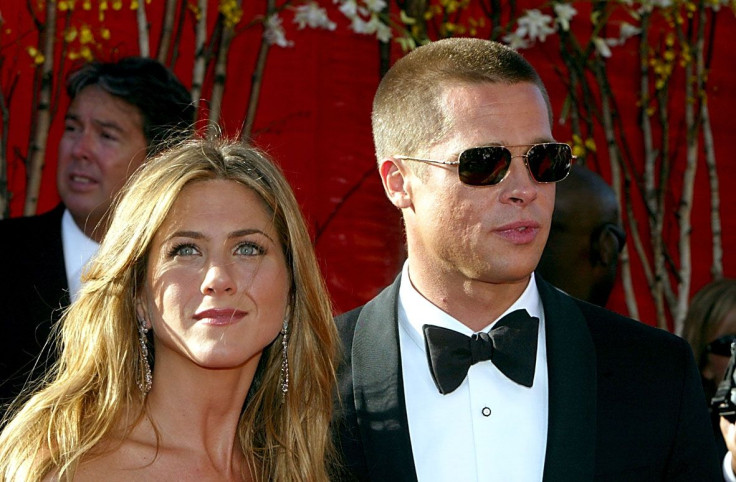 Angelina Jolie filed for divorce from Brad Pitt on Sept. 15, but reports of a potential split had been circulating for months. While TMZ reports that Jolie's decision was based on her disagreement with Pitt's parenting methods and no "third person" was involved, the actor has been rumored to have had affairs with a few different women over the course of the couple's marriage.
Most notably, Pitt has been linked to Marion Cotillard, whom he co-starred with in "Allied." The two filmed the movie in London earlier this year, and Star magazine claimed in May that they were having an affair.
"There is totally something going on between [Brad and Marion]. They've had insane chemistry right from the start, and many crew members believe they've been acting on it in private," a source told Star as the headline "Brad cheats on Angie with Sexy French Actress!" covered the magazine.
It wouldn't be the first time that Pitt has fallen for a co-star while already legally married. Pitt and Jolie began their relationship after filming "Mr. and Mrs. Smith," shortly after Jennifer Aniston filed for divorce from the actor in 2005. While Pitt claims there was no affair on set, he does admit to falling in love with Jolie during the filming of the movie.
The National Enquirer reported in July that Pitt was having an affair with Aniston, whom he broke up with 11 years ago. The couple might not have rekindled their romance, but Pitt did admit to reaching out to his ex-wife after the death of her mother, a fact that reportedly upset Jolie.
Pitt was also rumored to be having an affair with actress Lizzy Caplan, whom appears in "Allied." However, the notion that he was caught kissing his co-star was debunked when it turned out he was simply giving his sister a kiss on the cheek.
In addition to the multiple affair rumors Pitt has been involved with in 2016, he was linked to Sienna Miller last year. Tabloids reported that Jolie was fearful she could lose her husband to the actress who starred in "The Lost City of Z," which Pitt produced. But Miller addressed the rumors at the time, calling them "insane."
Source: PrettyFamous | Graphiq
© Copyright IBTimes 2023. All rights reserved.