Angelina Jolie – Brad Pitt Divorce: What Went Wrong? Jolie Wants Physical Custody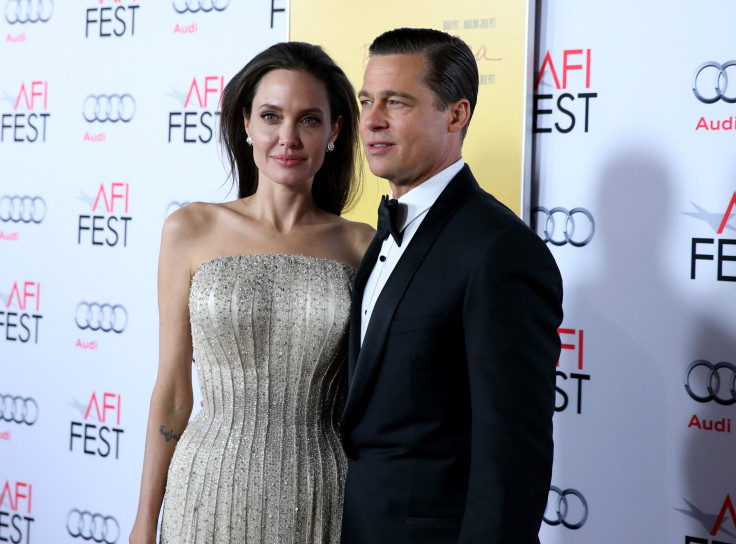 After months of rumors, Angelina Jolie has filed for divorce from Bad Pitt. TMZ broke the news on Tuesday that Jolie, 41, filed the papers, citing irreconcilable differences. The actress reportedly wants physical custody of the six children they share — Vivienne, 7, Knox, 7, Shiloh, 9, Zahara, 10, Pax, 11 and Maddox, 14.
The outlet continues that Jolie is asking for Pitt to only have visitation rights, and not joint physical custody. A source alleges that the split had to do with Pitt's "interaction with their children." The source added that she felt Pott had become "dangerous for the kids" due to his "anger," as well as weed and alcohol abuse. No other details are known other than that the paperwork was filed on Sept. 15.
Jolie and Pitt began dating in 2005, shortly after Pitt divorced Jennifer Aniston, his wife of five years. At that point Jolie had already adopted her first child, Maddox, who was 3 years old at the time. In 2005 she and Pitt traveled to Ethiopia where Jolie adopted her second child, daughter Zahara. A year later paperwork was filed to name Pitt the adoptive father of both Maddox and Zahara. The last names of the children were changed to reflect that, and they became known as the Jolie-Pitt kids.
Source: PrettyFamous | Graphiq
The couple welcomed their first biological child in 2006. Shiloh Jolie-Pitt was born on May 27 is Namibia. A year later Jolie adopted 3 year old Pax, but Pitt didn't become his legal adoptive father until 2008 due to Vietnam adoption laws. They welcomed their biological twins, Knox and Vivienne, later that year.
Despite sharing six children together, Angelina Jolie and Brad Pitt did not get married until Aug. 23, 2014. The two initially stated that they would not get married until gay marriage was legal in every state. However, they tied the knot during a nondenominational civil ceremony at Chateau Miraval in France two years after getting engaged.
The couple has been together for over 10 years, but their relationship faced many rumors in recent months. There were rumors of infidelity and that Pitt was growing close to his "Allied" co-star Marion Cotillard. There were also reports of jealousy from Jolie, who is also said to be struggling with her health.
© Copyright IBTimes 2023. All rights reserved.