Brad Pitt Has Been Volunteering In South Los Angeles In The Summer: 'Good Samaritan'
KEY POINTS
Brad Pitt has volunteered 30 times in handing out essentials in the Watts area of Los Angeles
The "Once Upon a Time in Hollywood" star visited Watts with his friend, Flea
Pitt would sometimes arrive with his truck loaded with boxes of food to give to the people
Brad Pitt volunteered to hand out boxes of groceries in Los Angeles. The actor has been doing it several times already, according to a report.
The "Once Upon a Time in Hollywood" star was photographed helping feed the less fortunate in one of the most deprived housing projects in L.A. Pitt was spotted handing out essentials to the residents by Daily Mail.
Community leader DeAnthony Langston described Pitt as a "Good Samaritan" for supporting the Watts area of South L.A. during the pandemic. It turned out that the actor has been volunteering in the community for about 30 times already in the summer.
Pitt showed up in Watts in the summer with his friend, Flea, the bassist of the rock band Red Hot Chili Peppers. The Oscar winner told him, "You could really use us right now because white guilt is at an all-time high."
Since then, Pitt has been visiting the community while dealing with his messy divorce and legal custody battle with ex Angelina Jolie. Langston, who runs a program teaching youngsters life skills through basketball called Real Run Foundation, shared that he spoke with Pitt several times without recognizing him because he was wearing a mask.
"I met this guy a couple of times while we were handing out boxes and I didn't know who he was," he told Daily Mail.
"Then one of my friends was talking about Brad Pitt and I was like 'What do you mean, Brad Pitt? Why didn't you tell me?' Turns out I had talked to Brad Pitt for 30 minutes and I didn't even know it was him. He was just trying to find out about how everybody is doing. He was so cool."
Langston also shared that he lost some close friends and mentioned it to Pitt. Since then, the "Troy" star would always ask him how he was doing. After their encounters, Langston has nothing but praises for the actor.
"He really puts the work in, he's amazing. Recently he jumped on his BMW motorcycle and was riding it around the projects. Other times he has brought a big old truck with boxes of food in it," he continued.
"He and Flea order all kinds of food – lettuces, fruits, vegetables, onions, potatoes, milk, cheese, chicken, turkey, yogurt, juice – enough food for the whole week, and then we hand it out to the people who need."
Just recently, Pitt won his bid to dismiss Jolie's petition to remove the judge overseeing their divorce. The court sided with Pitt because they agreed that Judge John W. Ouderkirk had properly disclosed his involvement with the law firm representing Pitt. They also felt that Jolie's request was "untimely" given that she was aware of his appointment for over two years already.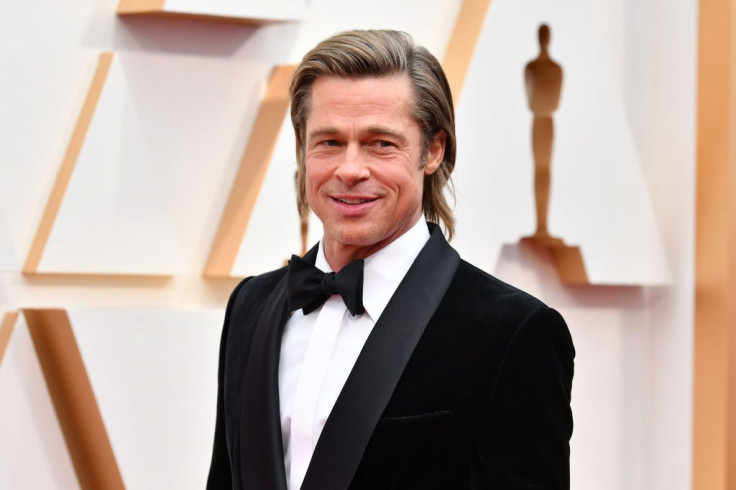 © Copyright IBTimes 2023. All rights reserved.