Brad Pitt Not Dating Sienna Miller Or Elle MacPherson, Still Single After Angelina Jolie Divorce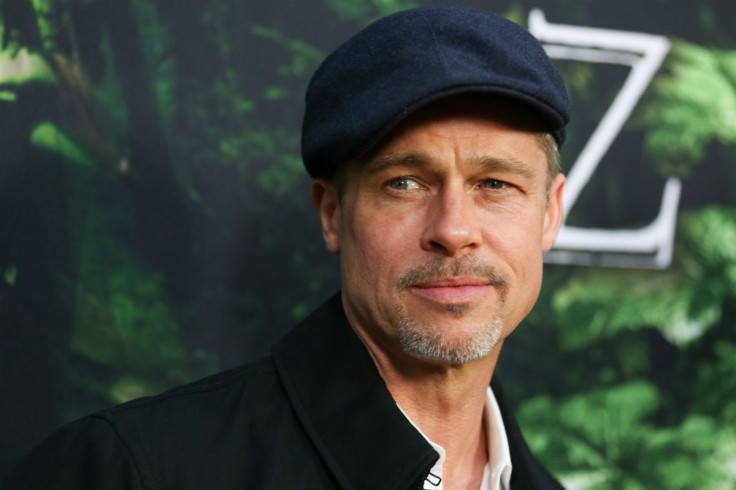 He's been linked to several different women recently, but despite reports, Brad Pitt is still very much a single man following his ongoing divorce from Angelina Jolie.
Recent reports have linked the actor, 53, to both Sienna Miller, 35, and Elle Macpherson, 53, though a source tells Us Weekly that neither of the allegations are true.
Read: Brad Pitt Hoping For A "New Beginning" With Angelina Jolie?
The source told the magazine that despite a report in The Sun, Pitt and Miller, who were both in attendance at the Glastonbury Festival over the weekend, were not all over one another, and are not a hot new couple.
"Brad was there with Bradley Cooper. Sienna is also good friends with Bradley Cooper. They were all hanging out as friends. There's nothing going on there," the source said.
The source also shot down a similar report about Pitt and MacPherson, who were allegedly spotted on a "steamy date," saying it was "absolutely not true."
Much has been made about Pitt's dating life since he and Jolie announced they were divorcing after 2 years of marriage and more than 12 years together as a couple back in September. Besides the stories about Miller and MacPherson, there have also been reports in recent weeks which have claimed he was trying to win Jolie back, as well as his other famous ex, Jennifer Aniston.
Read: Is Brad Pitt Really Back In Love With Jennifer Aniston?
In Touch magazine reported last week that after becoming sober from drugs and alcohol after his current divorce, Pitt attempted to reach out to Aniston and apologized to her for all the "pain" he put her through when he divorced her in favor of Jolie, and began to realize he was once again in love with her and had made a huge mistake when it came to leaving her.
"He now believes that leaving Jen for Angie was the biggest mistake of his life," the magazine's source said. "As it stands, Brad is in love with his first wife again. And like his fans, friends and loved ones, he feels he never should have broken up with Jen 12 years ago. Jen will always be the love of Brad's life."
That, report, shot down by Gossip Cop, came just before another from Life & Style, which claimed that Pitt was actually hoping to reconnect with Jolie after she reached out to him about hashing out an agreement over where their six children—Maddox, Pax, Zahara, Shiloh, Knox and Vivienne—should set up a home base.
"She has invited Brad over to her new Los Feliz mansion, which is close to his house," that source said. "Part of him hopes they can resume their lives together and have a new beginning."
The same source also claimed that Pitt was setting himself up for a trap that Jolie was setting to change the divorce agreement, and his friends were worried that it would send him spiraling out of control.
"Brad has blinders on when it comes to Angie," the source claimed. "His friends are very concerned that she is using him to get the divorce agreement changed, and once he realizes that, it could send him spinning."
That report has not been slammed as being false, though the timing seemed suspicious after the article about Aniston. In addition, Pitt has only spoken out about his divorce publicly one time, in a May interview with GQ, where he reiterated that the only focus he and Jolie had was on their kids.
"We're both doing our best…It's just very, very jarring for the kids, to suddenly have their family ripped apart," he said.
© Copyright IBTimes 2023. All rights reserved.