Brad Pitt 'Very Angry' With Angelina Jolie Amid Custody Battle, Source Says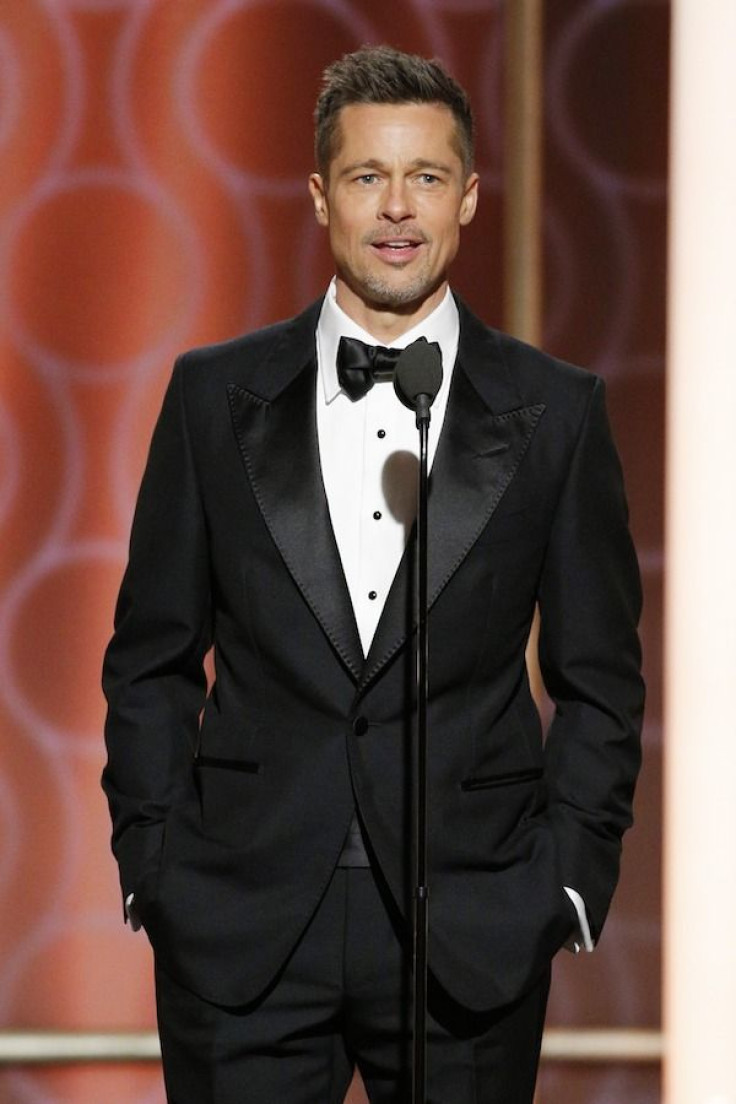 To say that Brad Pitt is not pleased with ex Angelina Jolie amid their ongoing battle for custody over their children is an understatement. The Hollywood actor is reportedly furious at the actress for the messy situation they are currently in as co-parents.
On Wednesday, a source exclusively revealed in the latest issue of Us Weekly that Pitt is "very angry" with Jolie for being "controlling of him through their children." The source noted that the "Fight Club" star is willing to "to do anything to see his kids and have them in his life."
Pitt and Jolie are parents to six children: Maddox, 16, Pax, 14, Zahara, 13, Shiloh, 11, and Vivienne and Knox, 9. Maddox, Pax and Zahara were adopted from orphanages in Cambodia, Vietnam and Ethiopia. The other three are the former couple's biological kids, according to The Sun.
The actors officially got together in July 2005, four months after Pitt's first ex-wife Jennifer Aniston filed for divorce. In January 2006, they confirmed that they were expecting their first baby together. They reportedly got engaged in April 2012 and tied the knot in August 2014. In August 2016, Jolie surprised the world when she filed for divorce from Pitt, citing irreconcilable differences, as per Glamour.
Amid their divorce, Jolie requested for primary custody over their children. And since then, they've been constantly battling over the guardianship over their kids. The latest development in their legal battle was publicly disclosed last week. The Superior Court of Los Angeles County ordered a joint physical custody over their children for this summer season.
The court specified that Pitt should maintain a relationship with their kids because it is "critical that each of them have a healthy and strong relationship" with both parents. All kids save for Maddox were given a summer schedule on when they can spend time with each parent. The court also indicated in the documents obtained by The Blast that Jolie should follow the agreement, or else she'll risk losing custody over their children.
"Brad has taken the high road through all of this; he could have gone to court much sooner to ask the judge to intervene. He was done being Mr. Nice Guy and rolled the dice," an insider said. "The judge could have sided with Angie, but that didn't happen. The judge made a thoughtful and informed decision that the children were in no danger while with Brad."
Meanwhile, Jolie's rep has issued a statement after the court documents on the custody agreement got leaked. "This misleading leak is not in the best interests of the children. From the start, Angelina has been focused only on their health and needs, which is why it was so important that this last court hearing be conducted privately," the actress' rep said in a statement to media outlets last week.
© Copyright IBTimes 2023. All rights reserved.