Brad Pitt Worried Angelina Jolie Will Badmouth Him To Kids If He Has 'Serious' Relationship: Report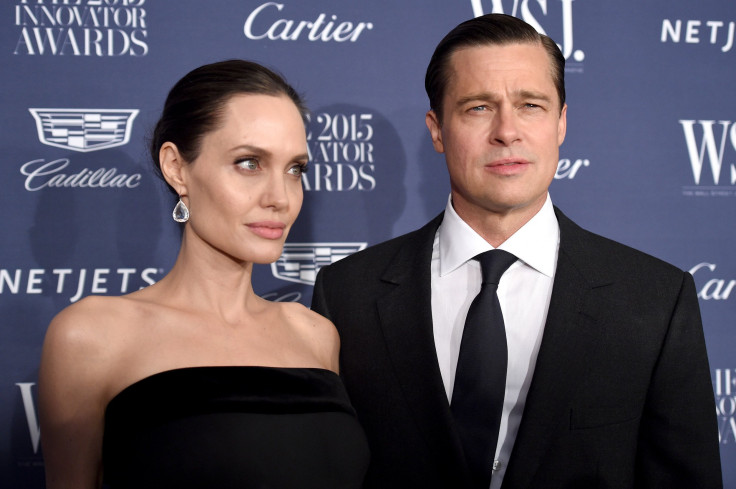 KEY POINTS
Brad Pitt reportedly has quietly dated in the last two years, before he was linked to Emily Ratajkowski
The actor is allegedly concerned his ex Angelina Jolie would badmouth him to their kids if he has a "serious" girlfriend
Jolie and Pitt have been embroiled in a messy legal battle since 2016
Brad Pitt is concerned about how his ex-wife Angelina Jolie would relay his dating life to their kids, a report says.
Pitt, 58, reportedly has been seen out and about with Emily Ratajkowski, who recently filed for divorce from her estranged husband Sebastian Bear-McClard. But Page Six previously reported that the "Bullet Train" star and the model are not officially dating.
However, unnamed sources told the outlet in a new report that Pitt and Ratajkowski are keeping things low-key because they are both in the middle of messy public breakups.
"Brad has quietly dated the last couple of years. He worries that [Angelina] Jolie will badmouth him to their kids, more than she already has, if he has a serious girlfriend," one source claimed to Page Six.
E! News learned from an unnamed insider that Pitt and Ratajkowski "met through mutual friends in the industry." The model reportedly "enjoys the company" and is "trying to keep busy and not focus on the divorce."
Due to their respective divorces, Pitt and Ratajkowski are "very casual" at the moment, another source told Page Six.
"Emily is hot mama, but Brad knows she has a lot of drama involving her divorce," the insider said. "He has enough of his own drama."
Since their split in 2016, Pitt and Jolie, 47, have been embroiled in a legal battle involving leaked FBI records, domestic violence allegations, a bitter custody battle and a $250 million lawsuit over their winery business.
Last month, multiple news outlets obtained an FBI report of an allegedly violent incident between Pitt and Jolie on their private plane in 2016, just days before she filed for divorce.
A recently sealed Freedom of Information Act lawsuit filed against the FBI listed a "Jane Doe" as seeking the release of the FBI documents. News site Puck reported that Jolie is the anonymous Jane Doe who filed the Freedom of Information Act lawsuit against the FBI earlier this year, demanding answers about why the agency dropped its investigation into Pitt.
In the FBI report, Jolie accused her then-husband of physical assault aboard a plane as the family returned to California after a two-week trip. Pitt allegedly led the actress to the back of the plane, where he grabbed her by the head and shoulders and shook her while yelling, "You're f---ing up this family."
The FBI report was shared with both parties originally in 2017, NBC News reported. However, an attorney for Jane Doe said in April that their client was "seeking such records for years but has been stonewalled and has had to resort to court action to receive needed records."
An unnamed friend of Pitt's told Page Six last month, "There is nothing new here."
"The statute of limitations is way gone and they have seen all the information at hand," the insider claimed. "At the time they considered all of Angelina's allegations and didn't bring any charges. The FBI investigated the incident thoroughly, there is zero chance of them reopening the case. This is all a concerted effort to smear Brad."
"Angelina's claims were raised in at least two different legal contexts: the incident on the plane and then again during a lengthy custody trial. In one case, there were no charges brought and in another, Brad was granted 50/50 custody," Pitt's friend added.
Pitt and Jolie were declared single in 2019 and share six children: Maddox, 21, Pax, 18, Zahara, 17, Shiloh, 16, and twins Vivienne and Knox, 14.
Meanwhile, after four years of marriage, Ratajkowski, 31, filed for divorce from Bear-McClard earlier this month amid allegations he cheated on her. The film producer has not commented on the infidelity rumors.
An anonymous source previously told Page Six that Bear-McClard begged his estranged wife to give him another chance.
However, the model allegedly has no plans to forgive him because "she did her own digging and discovered even more s--t he did behind her back," the insider claimed.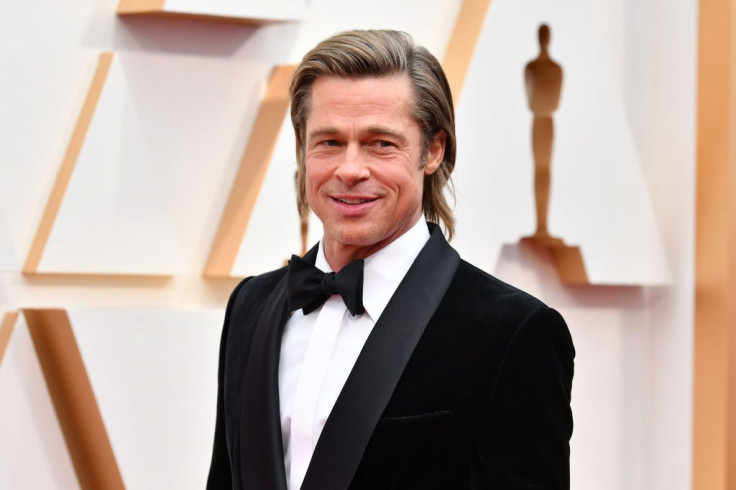 © Copyright IBTimes 2023. All rights reserved.