Angelina Jolie Bringing Up 2016 Fight Allegedly 'A Concerted Effort To Smear' Brad Pitt: Report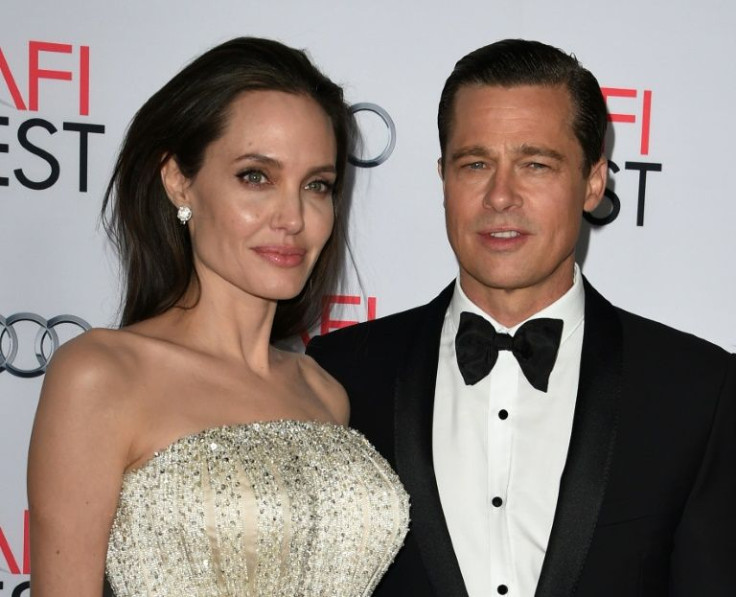 KEY POINTS
The FBI is not expected to reopen the investigation into the 2016 plane altercation that led to Angelina Jolie and Brad Pitt's split
The statute of limitations is "way gone," and the FBI has "seen all the information at hand"
Jolie allegedly filed a lawsuit against the FBI earlier this year to find out more about its investigation into the incident
The FBI is not expected to reopen the investigation into the 2016 conflict between Angelina Jolie and Brad Pitt on a private plane despite an FBI report on the case surfacing this week, according to a report.
The claim came from an unnamed friend of Pitt who spoke to Page Six and alleged that Jolie was trying to "smear" her ex-husband amid their ongoing custody battle.
"The statute of limitations is way gone and they have seen all the information at hand. There is nothing new here. At the time they considered all of Angelina's allegations and didn't bring any charges," the source told the outlet. "The FBI investigated the incident thoroughly, there is zero chance of them reopening the case. This is all a concerted effort to smear Brad."
An FBI spokesperson told Page Six that they could not comment on the case. Reps for Pitt and Jolie were unavailable for comment, according to the outlet.
Pitt's unidentified friend went on to point out that although the "Maleficent" star recounted the same details from the FBI report in her ongoing custody case against Pitt, a judge still gave the "Bullet Train" actor 50/50 custody of their kids.
"Angelina's claims were raised in at least two different legal contexts: the incident on the plane and then again during a lengthy custody trial. In one case, there were no charges brought and in another, Brad was granted 50/50 custody," the friend told Page Six.
This week, Jolie, 47, was revealed to be the plaintiff in an anonymous lawsuit filed against the FBI earlier this year over the agency's investigation into the Sept. 14, 2016, plane fight that led her to file for divorce from Pitt. She reportedly filed the suit to find out why no criminal charges were brought against her ex-husband, according to Page Six.
Under the anonymous "Jane Doe," the actress requested FBI documents about the incident be released to her under the Freedom of Information Act (FOIA), People reported.
In the 2016 FBI report, Jolie alleged that she and Pitt had a verbal and physical fight during a private jet flight from France back to Los Angeles. Pitt allegedly grabbed and pushed her, leaving her bruised and their six children upset.
Jolie shared a black-and-white photo of alleged bruises on her hand and elbow. She also gave handwritten pages from her children describing the incident, but most parts were redacted.
The FBI closed its investigation by November of that year with no charges against Pitt. Earlier that month, DCFS also concluded its investigation into the incident earlier with no findings of abuse.
Another insider close to Pitt claimed to People that Jolie is allegedly trying to inflict pain on the actor by making the details of their plane altercation nearly six years ago public.
"They investigated it. They prepared materials, reviewed it together and decided not to charge him," the unnamed source claimed. "What are the motivations of a person to take up court time and public resources in filing an anonymous FOIA request for material they have had for years? There's only one: to inflict the most amount of pain on her ex. There is no benefit to this. It is harmful to the children and the entire family for this to be made public."
The source also claimed that the 2016 FBI report was "not a factual document" and contained only Jolie's account of what allegedly happened during the altercation.
"It was investigated, and there were no charges brought. It's standard for these types of things to not be released," the insider said.
Jolie and Pitt have been battling over the custody of their children since she filed for divorce in September 2016.
Though they are officially divorced, they are still embroiled in a custody dispute over their minor children: 17-year-old Zahara, 16-year-old Shiloh and 14-year-old twins Vivienne and Knox. Sons Maddox and Pax are 21 and 18, respectively.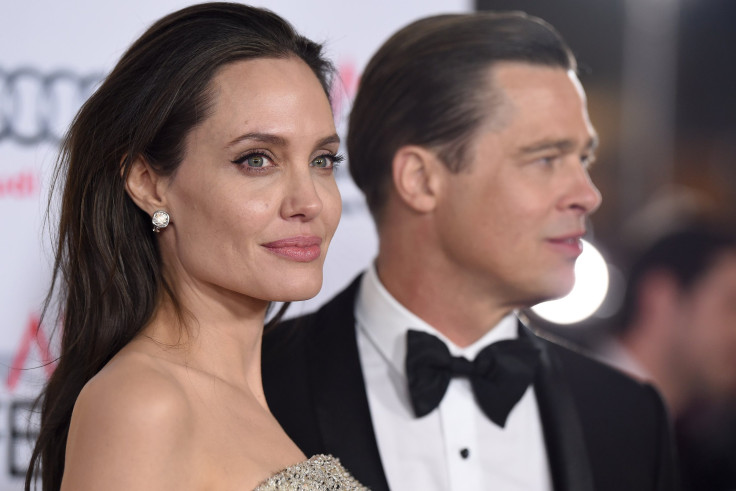 © Copyright IBTimes 2023. All rights reserved.