Bradley Cooper Dating Anna Wintour? Rumors Claim Actor Used Lady Gaga, Irina Shayk
KEY POINTS
Bradley Cooper and Anna Wintour are rumored to be dating
Bradley Cooper allegedly used Lady Gaga to conceal his relationship with Anna Wintour
Anna Wintour is linked to Bradley Cooper and Irina Shayk's split
Bradley Cooper is rumored to be dating Anna Wintour. However, this isn't the most absurd claim made by a tabloid.
In Touch Weekly is convinced that Cooper also used Lady Gaga as a red herring to split from Irina Shayk. However, a source claimed that Wintour is actually the reason behind Cooper and Shayk's breakup.
Rumors about Cooper and Wintour dating started after they were spotted at the Heathrow Airport in London. A sourced allegedly told the tabloid that the two seemed so at ease with each other.
"They seem to always be together, and people are starting to buzz about it. At first, no one thought anything of it, probably because of the age difference. But now… I mean, why would they be flying together from London to New York?" the source said.
The same source then said that if Cooper and Wintour are still not dating, they could eventually become an item because they are perfect for each other. The tabloid even went as far as saying that Wintour is the "ultimate cougar," but she looks amazing for her age.
Cooper and Wintour are not dating. The two seemed at ease with each other at the airport because they are friends. Wintour and Gaga didn't also have anything to do with Cooper and Shayk's split.
Earlier this year, a source told People that Cooper became emotionally absent while he was filming "A Star Is Born." Since Cooper and Gaga starred in the movie together, tabloids immediately accused the two of dating.
However, Gaga herself said that she and Cooper never dated. During her interview with Elle, the "Poker Face" singer called the rumors "silly."
"Quite frankly, I think the press is very silly. I mean, we made a love story. For me, as a performer and as an actress, of course, we wanted people to believe that we were in love," she said.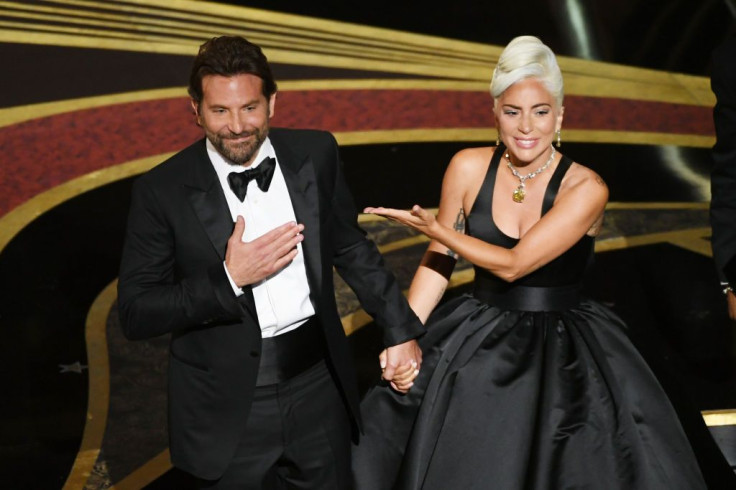 © Copyright IBTimes 2023. All rights reserved.