Bragging About Drunken Escapades on Facebook? Think Again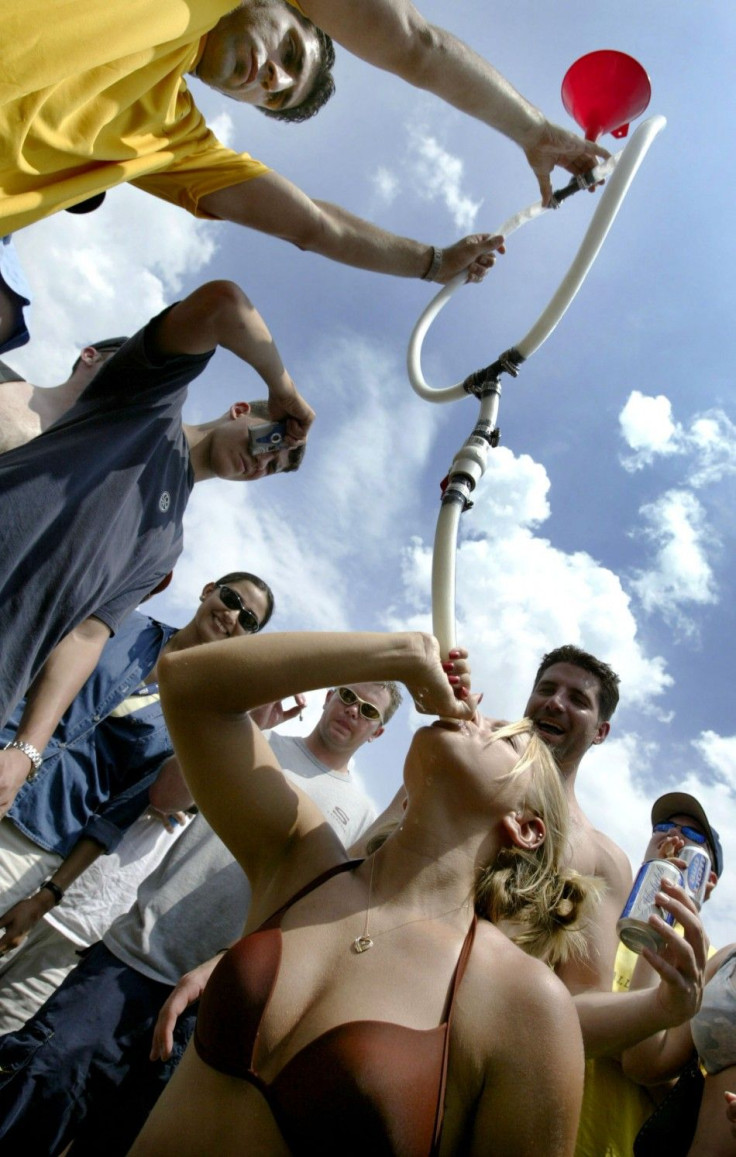 People who are inclined to display their drunken escapades on Facebook should think again, as people who do this could be at a higher risk for alcohol issues in life, a new study suggests.
Researchers from the University of Wisconsin- Madison and the University of Washington in Seattle studied the Facebook pages of hundreds of undergraduates from both universities who had public profiles, Reuters reported.
The study was published in the Archives of Pediatric and Adolescent Medicine.
College is a frequent time that students will drink, and we often see references to alcohol on Facebook, lead author and University of Wisconsin- Madison pediatrics professor Megan Moreno said, ABC News reported. So we wanted to find if there is a way to separate what might be 'rite of passage' drinking from drinking that shows actual clinical risk.
Researchers studied Facebook profiles, assessed photos and comments, and then asked the students to come in for a test. More than 200 students responded.
The profiles were put into one of three categories, according to the study abstract.
College students who referenced either intoxication or problem drinking on their Facebook page were four times more likely to score in that problem drinking category on the test compared to those who didn't reference it, Moreno said, the Web site Web MD reported.
There are several resources for those who wish to cut back on harmful drinking habits, including Students Against Destructive Decisions (SADD) and Alcoholics Anonymous (AA).
The Mayo Clinic suggests that people who are looking to cut back on their drinking stay out of social situations that impede recovery. Mayo also recommends replacing activities that involve drinking with hobbies and pastimes that do not involve consuming alcoholic beverages.
© Copyright IBTimes 2023. All rights reserved.