'A Bramble House Christmas' Hallmark Movies, Mysteries Premiere: Meet Cast, Watch Trailer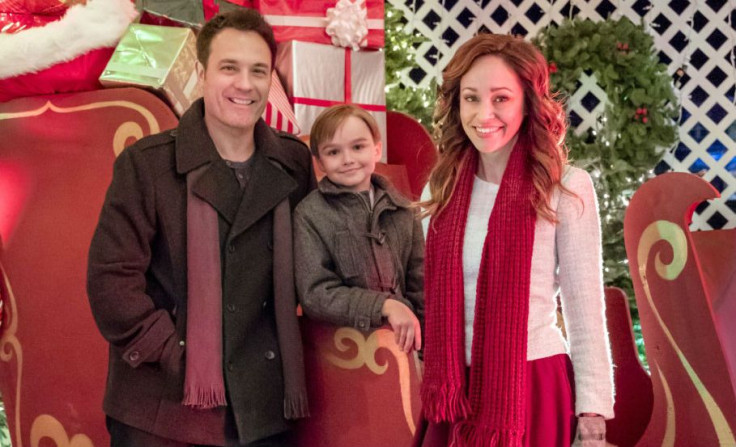 The weekend might be winding down, but the Christmas TV movie premieres sure aren't.
Hallmark Movies and Mysteries keeps its "The Most Wonderful Movies of Christmas" event going with the debut of "A Bramble House Christmas" tonight at 9 p.m. EST.
The film stars Autumn Reeser, a Hallmark family member since 2012 with the premiere of her film "Love at the Thanksgiving Day Parade" with Antonio Cupo. Her last Hallmark movie was in February 2016 with Eric Johnson, called "Valentine Ever After."
While she's been in five Hallmark Channel films, this is her first on Hallmark Movies and Mysteries.
"A Bramble House Christmas" also features David Haydn-Jones, who has been in one Hallmark Channel movie a year since his 2014 Christmas movie, "A Cookie Cutter Christmas," with Erin Krakow. But, just like Reeser, this movie will be his debut on the sister network.
Haydn-Jones plays Finn in the film, while Reeser plays a nurse named Willa.
"While settling his father's estate, Finn Conrad becomes suspicious as to why the man left a nurse $50,000," the synopsis informed. "His dad knew her for less than two months before he died."
Now, it's just before Christmas and Finn decides that he wants to get that money back because he considers it family money, which means it should be his and not this nurse's.
The woman has just taken over a bed and breakfast and Finn believes going undercover as a guest at the property is the best way to investigate the situation.
While there, though, Finn meets Willa and leans she's not a gold digger just after the money at all, but, instead, a woman and mother in "need who put the money to good use."
The two start to get close as she takes care of the bed and breakfast and he pretends to be a guest there. But, what will happen Willa eventually discovers the truth about who Finn is and what why he's really there?
Will she be able to trust him again and trust that the love she feels for him is truly reciprocated?
"A Bramble House Christmas" debuts on Hallmark Movies and Mysteries on Nov. 19 at 9 p.m. EST.
© Copyright IBTimes 2023. All rights reserved.