Brian Laundrie 'Knows Everything' About Gabby Petito's Death; Couple Almost Got Married, Family Says
KEY POINTS
Gabby and Brian's wedding was put on hold due to the COVID-19 pandemic, says Petito's stepfather
The couple began their cross-country trip after their wedding was postponed
Chris Laundrie has joined law enforcement in the search for his son
Brian Laundrie, who has been on the run for several weeks, may be the key to solving his fiancée Gabby Petito's death, the Petito family said Thursday.
In an interview with Fox News senior correspondent Laura Ingle, Petito's mother Nichole Schmidt said they believe Laundrie "knows everything" about the death of her daughter and urged him to surrender to authorities.
"Just turn yourself in," the mother of the 22-year-old deceased YouTuber said, according to Fox News. "It's just getting more and more frustrating as days go on. I don't know what's taking so long."
During the interview, Petito's stepfather Jim Schmidt revealed that Gabby and Brian had almost gotten married in Florida but were forced to postpone the ceremony due to the COVID-19 pandemic.
"They kind of put it on hold," Jim said.
The postponement of their wedding led the couple to focus on their cross-country road trip, which Petito never returned from. Laundrie, 23, returned to his Florida home alone on Sept. 1.
"I instinctively knew that my daughter was not here anymore," Nicole added.
Petito's body was found by authorities in Wyoming's Bridger-Teton National Forest on Sept. 19, just five days after Laundrie's parents said he left their home to go hike at nearby T. Mabry Carlton Jr. Memorial Reserve. An initial autopsy of Petito's body determined the manner of death as "homicide."
Laundrie has not been seen since Sept. 14. However, authorities have received various reports of sightings of him. The most recent one was reported on Sept. 2 when a 911 caller claimed he saw Laundrie near the Appalachian Trail at around 2.30 a.m.
"There is no doubt in my mind I spoke to Brian Laundrie — none whatsoever," Dennis Davis, the witness, told the 911 dispatcher. "He was talking wild. He said that his girlfriend left him, and he had to go out to California to see her."
Chris Laundrie, Brian's father, has since joined authorities at the Carlton Reserve in their search for his son.
"Chris was asked to point out any favorite trails or spots that Brian may have used in the preserve," Attorney Steven Bertolino, the Laundrie family's lawyer, said, according to WFLA. "There were no discoveries but the effort was helpful to all. It seems the water in the Preserve is receding and certain areas are more accessible to search."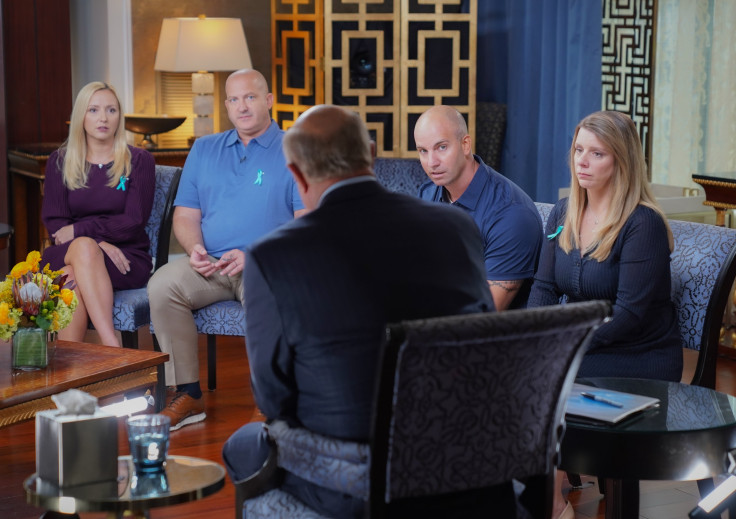 © Copyright IBTimes 2022. All rights reserved.
FOLLOW MORE IBT NEWS ON THE BELOW CHANNELS