Brian Laundrie Update: Parents' Home Turned Into Tourist Attraction, People Take Photos
KEY POINTS
Media is camped outside the Laundrie family's home
A final autopsy report determined Petito's cause of death as manual strangulation
Petito died three to four weeks before her body was found
The home of Brian Laundrie's parents in North Port, Florida, has become a tourist attraction, with people stopping by to take photos, as authorities continue their hunt for the sole person of interest in the death of 22-year-old Gabby Petito.
In some videos uploaded to Twitter, a number of cars were seen driving past the Laundrie family's single-level home, some of whom slowed down to take photos of the house.
In a different video, a car drove past the North Port property multiple times while blasting the song "Somebody's Watching Me" by Rockwell. The song's lyrics talk about a man's worrying over people watching him.
"All I want is to be left alone in my average home, but why do I always feel like I'm in the Twilight zone? And I always feel like somebody's watching me and I have no privacy," the lyrics say.
Media is also camped outside the Laundrie family's home since Brian was reported missing. According to his family, they haven't seen him since he left the house to go hike in nearby Carlton Reserve on Sept. 14.
Laundrie, 23, went on a cross-country trip with his fiancée Petito beginning June 2021. However, he returned to his family's home alone on Sept. 1. Petito's family reported her missing on Sept. 11 after not being able to get in touch with her. Her remains were later found in a remote camping site in Teton County, Wyoming on Sept. 19.
An initial autopsy ruled Petito's cause of death as a homicide. But the final autopsy report released Tuesday said the young woman died by manual strangulation/throttling.
"We believe this was strangling by a human being," Teton County Coroner Dr. Brent Blue said in a press conference.
The final autopsy report also noted that Petito died three to four weeks before her body was found, echoing earlier remarks suggesting that she died in late August.
However, Blue refused to estimate the exact time of her death or other conditions, such as the condition of her body when it was found, noting that he was not allowed to do so under Wyoming statute.
The autopsy included a whole-body CT scan, an examination by a forensic pathologist and a forensic anthropologist and a toxicology report.
It is unclear whether the results of the final autopsy would lead authorities to file additional charges against Laundrie, who has been charged with fraud for illegally using Petito's credit card to charge or withdraw $1,000 between Aug. 30 and Sept. 1.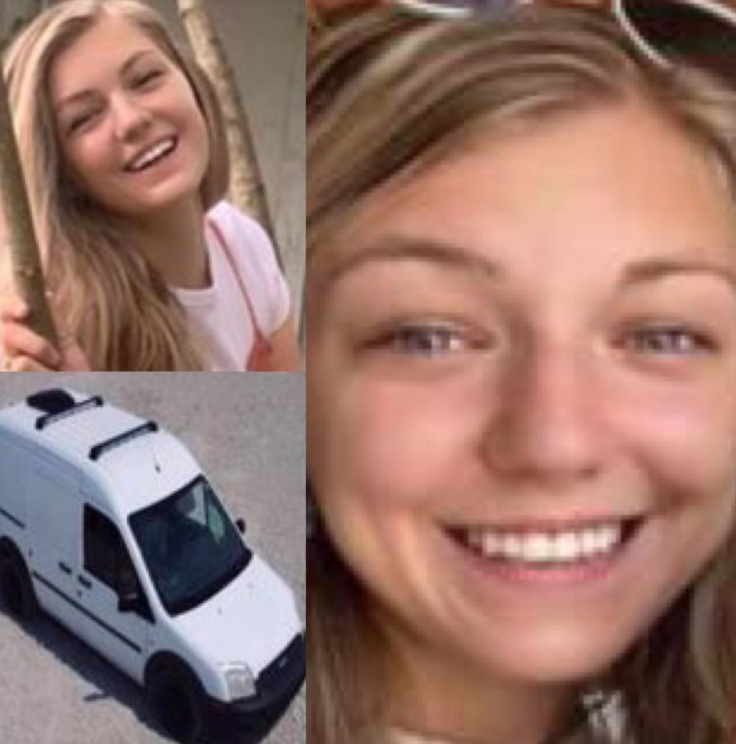 © Copyright IBTimes 2023. All rights reserved.