Bridgegate Update: Will The Supreme Court Toss Out Convictions From New Jersey Political Scandal?
In September 2013, then-New Jersey Gov. Chris Christie ordered the closure of two lanes onto the George Washington Bridge, causing intense traffic congestion for morning commuters in the town of Fort Lee. On Tuesday, the Supreme Court heard arguments against the criminal charges handed down to two conspirators in the scandal and seemed prepared to reverse the convictions behind "Bridgegate."
Bridget Anne Kelly, Christie's chief of staff, and Bill Baroni, former deputy executive director at the Port Authority of New York and New Jersey, are attempting to appeal the criminal convictions they received for their part in the scandal. The Philadelphia U.S. Court of Appeals for the Third Circuit recently tossed out the appeals.
The Supreme Court seemed skeptical of the federal government's case against Kelly and Baroni, asking more tough questions of the government than of the defendants, according to Politico. Some even appeared to find merit in the defense's arguments that the two Christie allies did not defraud government property, as their convictions allege.
"I don't see how this case works," Justice Stephen Breyer said during the hearing.
Justices from both the liberal and conservative wings of the Supreme Court seemed to have trouble understanding the Justice Department's argument that none of the conspirators in the scandal had the authority to affect traffic lanes. Justices John Roberts, Brett Kavanaugh, Sonia Sotomayor, Samuel Alito and Elena Kagan each reportedly asked tough questions of the government's argument, while Justice Ruth Bader Ginsburg is said to have asked at least one.
Another conspirator in the case, former Port Authority official David Wildstein, pleaded guilty to the charges against and received probation. He admitted that the lane changes were meant as retribution against the then-mayor of Fort Lee, a Democrat, for not endorsing Christie re-election for governor.
"The object of this deception was not to obtain property. The object was to create a traffic jam. The object was to benefit people politically," Justice Kagan said.
Christie was present in the courtroom at Tuesday's argument.
The scandal is considered one of the major factors in the decline of Christie's presidential aspirations. Christie also suffered through poor approval rating as governor amid the state government shutdown, which included him pictured at a beach that was closed to the public. He had just a 15% approval rating in June 2017, seven months before he left office.
The Supreme Court's decision on Bridgegate is expected in the spring or summer.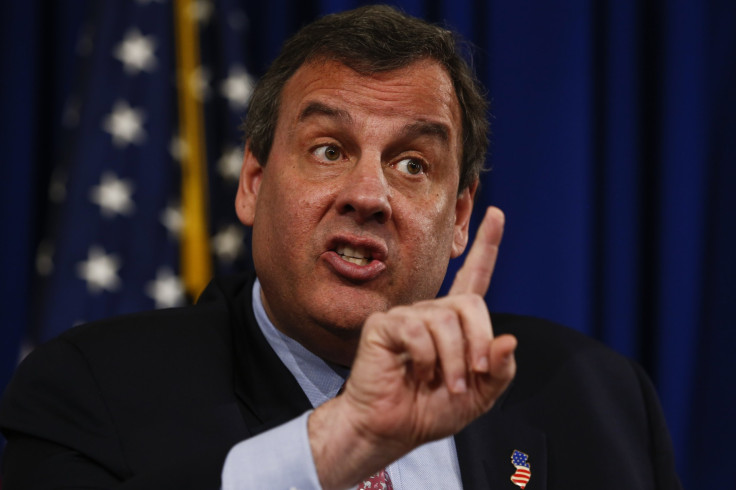 © Copyright IBTimes 2023. All rights reserved.