Supreme Court Turns Down Appeal To Review Michelle Carter Texting Suicide Conviction
KEY POINTS
Carter was convicted of involuntary manslaughter and sentenced to serve 15-months in 2019 for the 2014 suicide of Conrad Roy III
Carter's lawyers had argued she was protected by her First Amendment rights for her alleged role in Roy's death
Carter's request for parole and an early release was also denied in September of 2019
The U.S. Supreme Court announced Monday it will not take up an appeal to overturn the conviction of Michelle Carter, a Massachusetts woman who in 2014 had convinced her 18-year-old boyfriend to commit suicide through text messages and phone calls.
Carter's lawyers had filed the appeal in July 2019, arguing that her conviction should be reviewed and possibly overturned based on her First Amendment rights. Refusing to take up the case means Carter's conviction stands and she will have to serve her 15-month sentence for involuntary manslaughter.
Carter's request for parole and an early release was denied during a hearing in September.
"The [board] is troubled that Ms. Carter not only encouraged [Conrad Roy III] to take his own life, she actively prevented others from intervening in his suicide," the board wrote in a statement following the hearing. "Ms. Carter's self-serving statements and behavior, leading up to and after his suicide, appear to be irrational and lacked sincerity."
Conrad Henri Roy III committed suicide in July 2014 after suffering from depression and social anxiety, and after several suicide attempts. His body was found in his parked at a Kmart parking lot, where he died from carbon monoxide poisoning.
Investigators discovered that Carter had been in contact with Roy ahead of his suicide. She had sent text messages telling him to go through with his plan and allegedly spoke with him on the phone twice on the day he died. One of Carter's friends told police that Carter convinced Roy to continue with his suicide plans after he considered not going through with it.
Prosecutors argued Carter was criminally responsible for aiding in his death by preying and coercing Roy to commit suicide while they dated and then failing to notify authorities. However, her lawyers argued her words were protected under free speech and she couldn't be held accountable because she didn't provide "the means of his death nor physically participated in his suicide."
Carter, who is now 23 years old, was 17 years old at the time of Roy's suicide. She was charged with involuntary manslaughter as a "youthful offender," which meant she could be sentenced as an adult.
Her case garnered national attention and was the subject of HBO's 2019 documentary, "I Love You, Now Die: The Commonwealth V. Michelle Carter."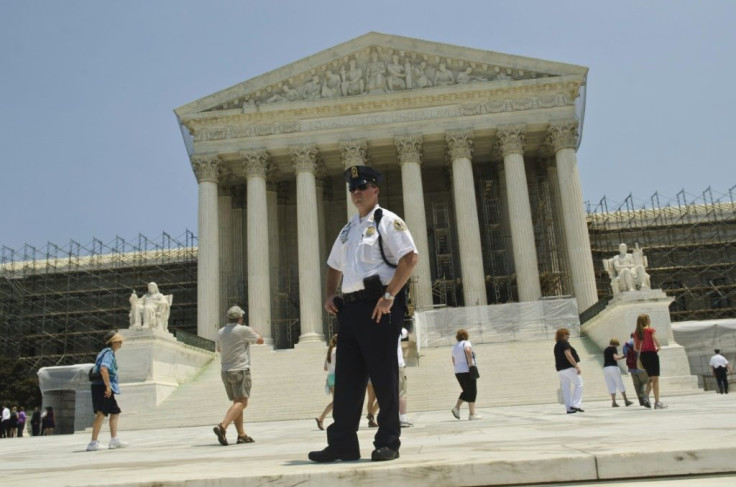 © Copyright IBTimes 2023. All rights reserved.