BTS' ARMY Bomb To Be Exhibited At National Museum Of Korean Contemporary History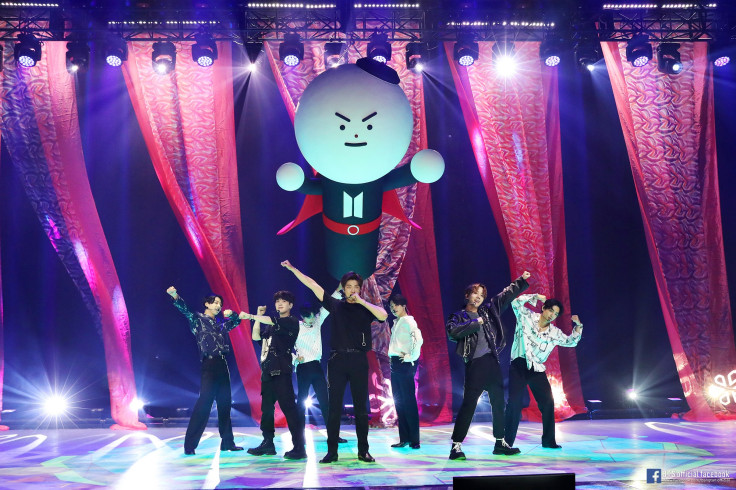 KEY POINTS
The National Museum of Korean History opened a special exhibit
BTS' lightstick is displayed at "The Pop Culture We Loved, and Rise of the Korean Wave" exhibition
Forty-two different K-pop lightsticks are also on display at the special exhibition
BTS' lightstick is displayed at the National Museum of Korean History!
On Wednesday, the National Museum of Korean History announced that it is holding a special exhibition to recount how contemporary Korean culture got influenced by foreign pop culture and has risen to win the world's attention.
Following the announcement, the National Museum of Korean History in Seoul opened the special exhibition "The Pop Culture We Loved, and Rise of the Korean Wave," which will run until Sept. 3.
BTS' lightstick, more popularly known to fans as ARMY Bomb, is displayed alongside other different lightsticks from other K-pop groups, including BIGBANG's Bangbong, EXO's Pharynx or Eribong, BLACKPINK's Hammer Bong and TWICE's Candybong, among many others.
One corner of the exhibition is dedicated to a total of 42 different K-pop lightsticks borrowed from K-pop fans, according to The Korea Times
The lightsticks — considered a symbol of the communication between Korean artists and their fans — are included in the third section of the exhibition, which focuses on the rise of the Korean wave or Hallyu in the late 1990s and 2000s.
K-pop albums, TV shows and movies, as well as some K-pop merchandise purchased by fans that contributed to making Hallyu a global phenomenon, are also on display.
"One of the biggest features of this exhibition is [the] artists and their fans. Korean pop culture is loved worldwide because the fandom has sprawled globally while communicating with their stars," said museum director Han Soo.
The first section of the special exhibition showcases the stage outfits of two of the most popular Korean pop singers in the 1960s, Hyun Mee and Lee Geum-hee. An autographed album from the first Asian girl group to debut in the U.S. was also among the highlights of the first section.
Meanwhile, the second section of the exhibition displays about 400 videotapes of Hong Kong and Japanese movies and albums released under Korean names until Korea lifted the ban on importing Japanese pop culture in the 1990s.
The curator in charge of the exhibition, Kwon Gi-jun, said that the exhibit is not for promoting Hallyu or showing its history. "As a Korean history museum, we intended to suggest a new perspective as an answer to [the] question of how Hallyu has been created and why it succeeded."
In related news, the time capsule donated by BTS on the launch of Youth Day on September 2021 is displayed in the permanent exhibition hall located on the fifth floor of the National Museum of Korean Contemporary History.
The purple-colored box, which contains items related to young people, BTS' music and the group's fans or ARMYs, will be opened in 2039 in celebration of the 20th Youth Day.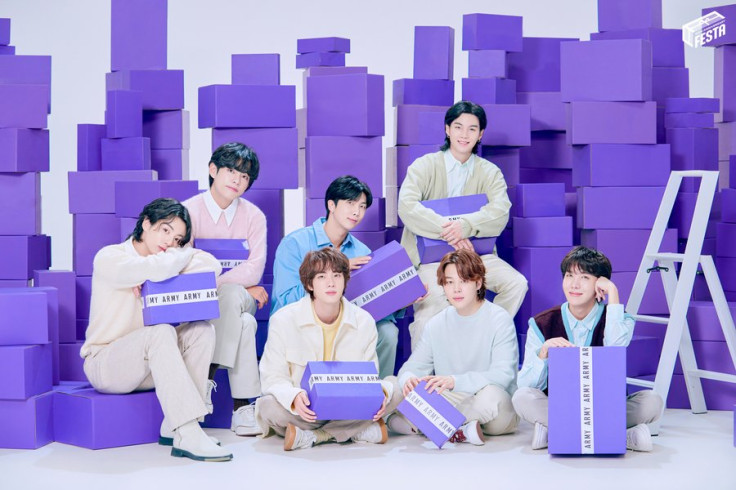 © Copyright IBTimes 2023. All rights reserved.