BTS Back Together In New Xylitol Commercials Showcasing Their Acting Chops [Watch]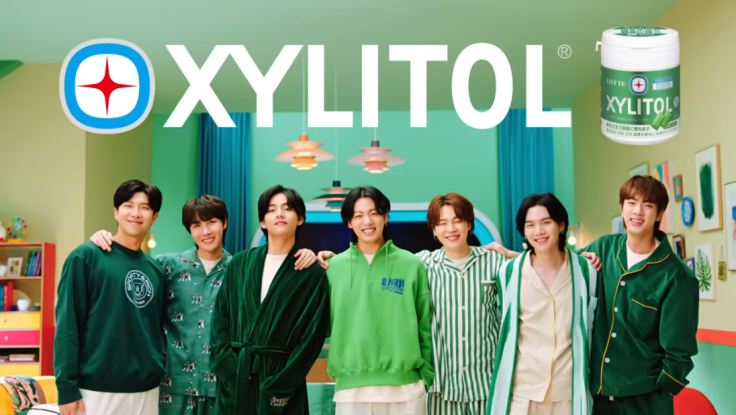 KEY POINTS
Lotte Japan released three new Xylitol commercials featuring BTS
All seven BTS members showed off their acting skills in the new ads
Fans were happy to see the seven BTS members together again
BTS is back as seven members in new commercials released by Xylitol.
Lotte Japan released three new commercials featuring the seven members of BTS Tuesday. The new commercials showed different skits, showcasing BTS' comedic acting chops.
The BTS members, in their cute loungewear and pajamas, were featured in three scenarios: after a meal, after brushing their teeth and before bed.
The first commercial: After a meal
The first commercial, which started with Jungkook's "I want...," featured all members of the popular South Korean boy group.
When Jungkook said, "I want...," his hyungs (older members) tried to complete his sentence by offering him different things.
In the end, what Jungkook really wanted to say was, "I want... Xylitol."
The second commercial: After brushing their teeth
In the second commercial, RM held his toothbrush beside Jungkook, Suga and V. When he blurted out, "I want...," his members hurriedly tried to fill in his sentence by offering him different items.
Jungkook offered him a hairbrush while Suga handed him a basketball. V gave him goofy sunglasses.
RM then completed his statement and said that what he wanted was Xylitol.
The third commercial: Before bed
The third commercial opened with Jin saying, "I'm so sleepy." Upon hearing him say that, Jimin and J-Hope quickly offered him random items, but he said "No" to them.
J-Hope offered him a purple teddy bear, while Jimin handed him a pink tennis ball and racket. After playing with the tennis racket, Jin finally said what he wanted.
"I want Xylitol," he said.
Apart from the three comedic commercials, Lotte Japan also released a behind-the-scenes video of the BTS members while filming the commercials.
ARMYs – BTS' fans – were happy to see the seven members of BTS together again in different content.
"Peak comedy! I miss [these] seven even more," one fan commented, while another said, "Thank you for our [OT7] videos."
"[A]wesome AD with Tannies as always," commented a third fan; a fourth fan said, "[W]here is their [O]scar?"
The last time BTS was seen as OT7 was when they performed their new single, "Take Two," for the group's 10th anniversary.
Members Jin and J-Hope are currently rendering their mandatory military service.
In other news, BTS' youngest member, Jungkook, is slated to release his solo single, "Seven," on July 14. V – whose real name is Kim Tae-hyung – will reportedly drop his solo album by the third quarter of 2023.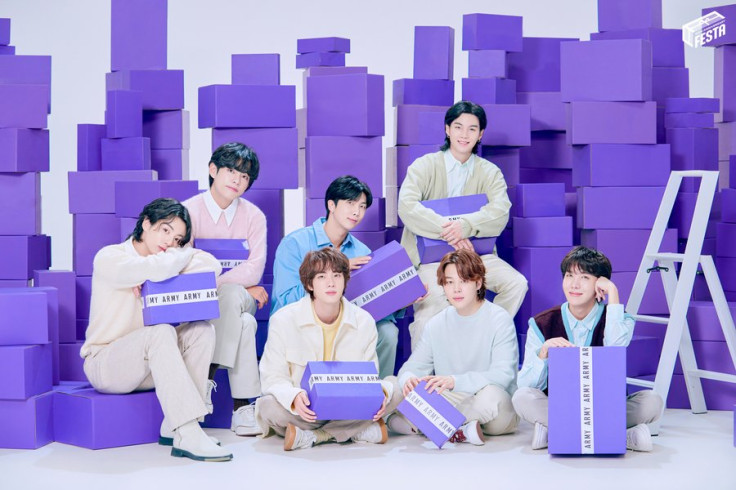 © Copyright IBTimes 2023. All rights reserved.