BTS' J-Hope Shares Special Message For Jimin, Thoughts On 'Lollapalooza' [Watch]
KEY POINTS
BTS' J-Hope said he practiced for six hours daily before "Lollapalooza"
He thanked bandmate Jimin for coming to the U.S. to watch his show
Weverse app crashed during a live broadcast of J-Hope's performance
Following his successful performance at "Lollapalooza" in Chicago, BTS's J-Hope shared his joy after making history as the first South Korean to headline the famous music festival.
After his energetic performances at Bud Light Seltzer Stage on the last day of Lollapalooza 2022 on Sunday, the 28-year-old rapper took to V Live to catch up with fans.
"It's really over. I'm really grateful," J-Hope began his live stream. "Every day, I practiced for almost six hours. As J-Hope of BTS, I cannot disgrace our team's name."
A few moments later, Jimin joined J-Hope in the V Live broadcast and received a big hug from his older bandmate who thanked him profusely for supporting him in the show.
"He really gave me a lot of support. I thank him so much because he came all the way here," J-Hope said adding that when he saw Jimin jamming to his performances, it made him more "nervous."
Jimin told J-Hope, "You did everything so good. I was swearing a lot. My voice is gone," Jimin revealed which led to J-Hope bursting into laughter. "I wasn't going to compliment you this much but you were so cool," Jimin added.
J-Hope said he was practicing hard before the event and ate very little but Jimin was his "light" as soon the latter arrived in the states.
A fan tweeted the sweet conversation between the idols and translated it, "I was really... I was in a world of darkness and you came and became my light."
Before the show ended Sunday, J-Hope gave a special message to fans for believing in him as a solo artist.
"I've grown so much throughout the whole journey with the album, and seeing the audience at Lollapalooza today gave me a firm belief for myself," he said in Korean. "I am grateful to everyone who came to watch my performance. I'm embarrassed to say this, but I'm also proud of myself for enduring the challenges up until this moment."
Before the Lollapalooza music festival, J-Hope launched his debut album "Jack in the Box" on July 15 which debuted at No. 20 on Billboard's Top 200.
J-Hope's newly-minted success as a soloist came as no surprise even before hordes of fans lined up at Grant Park to catch his first solo performance. BTS has performed several sold-out shows in the U.S. aside from topping several charts and making record-breaking album sales everywhere. While thousands jammed with him at the venue, millions more logged on at Weverse live resulting in the app crashing during the live broadcast.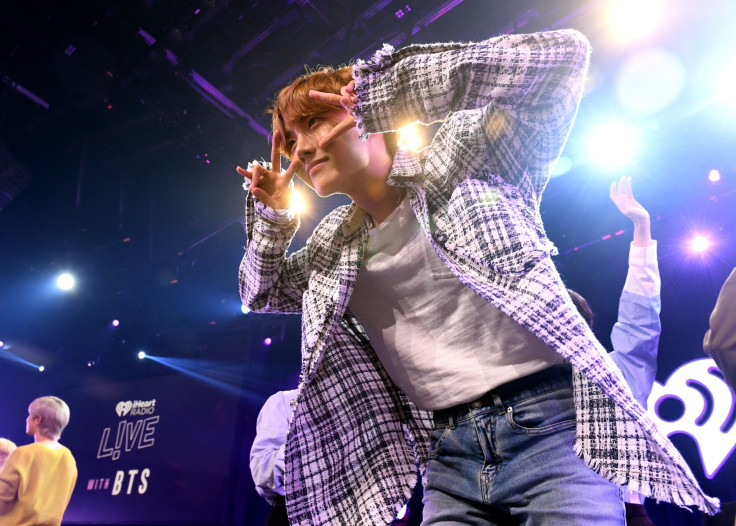 © Copyright IBTimes 2022. All rights reserved.
FOLLOW MORE IBT NEWS ON THE BELOW CHANNELS