BTS Makes History As Only Asian Group To Have All Members On Billboard's Hot 100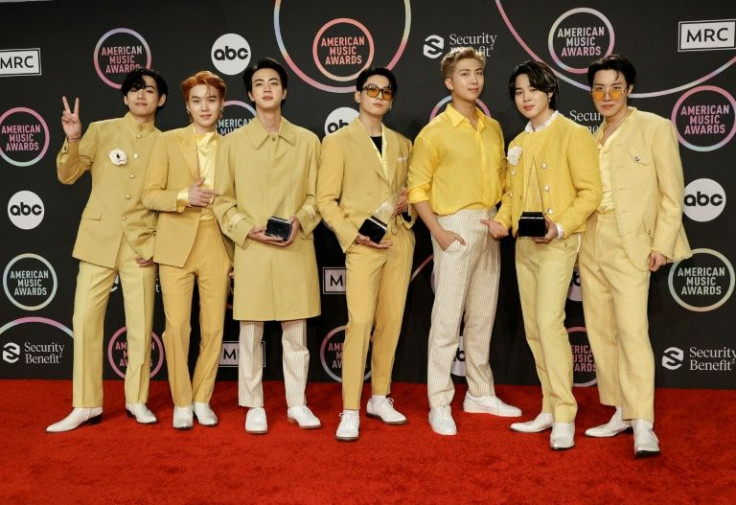 KEY POINTS
BTS is now the only Asian group with all members charting on the Billboard Hot 100
All seven members have been listed on the music charts with their respective solo songs
BTS went on a hiatus last year to pursue individual projects and enter South Korea's military
BTS continues to prove that it is one of the biggest K-Pop acts in the world despite its hiatus.
Twitter fan account @btsmemories announced Wednesday that the South Korean pop boy band is the only Asian group to have all of its members listed on Billboard's Hot 100 music charts as solo artists. The user also included a photo of the members' respective rankings on the music charts dated November 2022 until late this month.
The list, cited in chronological order, showed the following ranks: (1) Jin at No. 51 with his solo song "The Astronaut" on the chart dated Nov. 12, 2022, (2) RM at No. 83 with the collaboration track "Wild Flower" featuring Youjeen, dated Dec. 17, 2022, (3) J-Hope at No. 60 with "On The Street" featuring J.Cole, dated March 18, (4) Jimin at No. 1 with "Like Crazy," dated April 8, (5) Suga at No. 58 with "Haegeum," dated May 6, (6) Jungkook at No. 1 with "Seven," dated July 29 and (7) V at No. 96 with "Love Me Again," dated Aug. 26.
Following the historic feat, fans — known as ARMYs — congratulated the group and expressed how proud they were of its achievements. Some flooded the comments section with the phrase, "BTS Paved The Way."
"Successful as a group and as Soloists, oh BTS, you'll always be legendary," one user wrote.
Another commented, "And then there are whole groups who find it hard to chart. NEVER let anyone make you feel bad about how well our guys are doing. BTS and ARMY are next to no one."
"I'm so happy my boys were about to accomplish these achievements with the music they wanted to put out, not the company but themselves," a third user stated.
"Only BTS can compete with BTS," a fourth user claimed.
All seven BTS members have released solo music after announcing that they would go on an indefinite hiatus in June last year to pursue solo projects and complete their mandatory military service in South Korea.
Currently, V — real name Kim Taehyung — is gearing up for the release of his solo debut album, titled "Layover," to be released on Sept. 8. Jin and J-Hope are currently enlisted in the military, while Suga already initiated his enlistment process earlier this month.
As for RM, Jungkook and Jimin, they recently concluded their solo promotions. But they have yet to announce if they will be enlisting soon.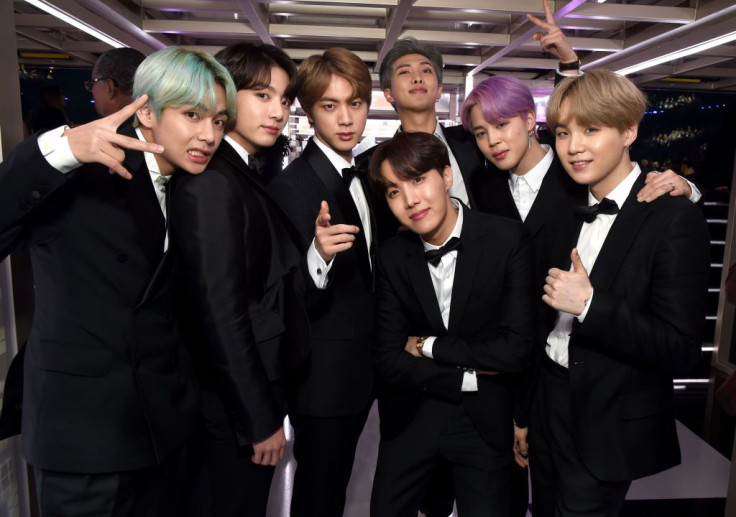 © Copyright IBTimes 2023. All rights reserved.