BTS' V Joins Elton John As The Only Solo Male Covers Of British Magazine 'Pop'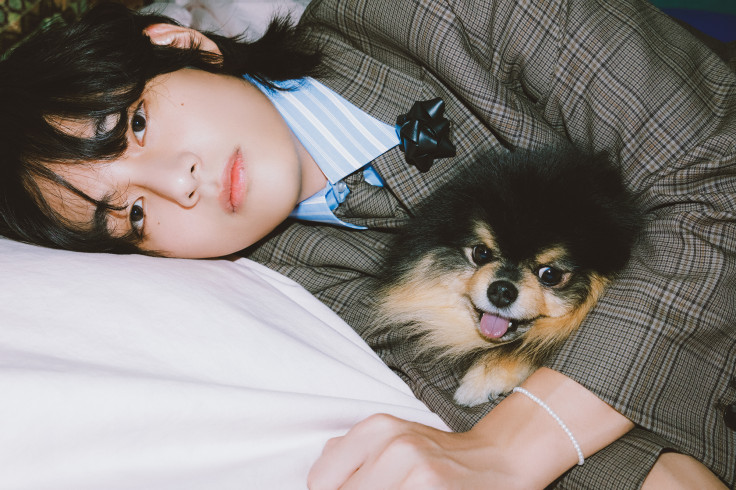 KEY POINTS
BTS member V will grace the cover of "POP" Magazine's Autumn/Winter issue for 2023
V is now the second solo male artist to appear on the cover of "POP" after Elton John
V is gearing up for the release of his solo debut album, "Layover"
BTS member V has achieved another historic milestone in his solo career. But this time, he has made a mark on the global fashion industry.
London-based fashion magazine "POP" recently revealed that the 27-year-old South Korean artist would star on the cover of its newest Autumn/Winter issue for 2023. This makes V — real name Kim Taehyung — the second solo male artist to grace the cover of the renowned magazine, next to the legendary British musician Elton John.
The teaser for the upcoming issue, which will drop in September with over 800 pages, showed the "Love Me Again" singer donning different outfits from French fashion house CELINE's Winter 2023 Men's collection. The outfits consisted of leather garments, mostly in red and black, and paired with dark and punk-inspired eye makeup.
The creative direction and styling were spearheaded by Helga Burrill, while Hong Jang Hyun was the photographer of the shoot.
In "POP's" announcement, V was described as the "most fashionable man in Asia" and as the "Biggest Pop Star in the World." The fashion magazine has also continuously shared photos of the singer's feature over the past week and showed support for his upcoming solo album, "Layover."
"POP" is popularly known for featuring several fashion and pop culture icons since its launch in the early 2000s. Other artists who starred on the cover of the magazine include Madonna, Britney Spears and Kate Moss, among others.
Most recently, "Squid Game" star and fashion model HoYeon Jung also appeared on the cover of this year's Spring/Summer issue.
While V continues to make a name for himself in the fashion industry, he is also gearing up for the release of his solo debut album, which will officially drop on Sept. 8. The record will feature a total of six songs: "Rainy Days," "Blue," "Love Me Again," "For Us" and the original and piano version of "Slow Dancing."
His longtime label, BigHit Music, has also released the promotion schedule in the weeks leading up to the album's release date. As of late, the music videos for "Love Me Again" and "Rainy Days" are available on HYBE LABELS' official YouTube account. Both videos have already earned millions of views collectively.
V also prepared another surprise for the fans — known as ARMYs — making three of his solo tracks available on music streaming platforms. He will drop "Scenery," "Winter Bear," and "Snow Flower" on Aug. 28 at 3 p.m. KST.
© Copyright IBTimes 2023. All rights reserved.