Did BTS' V Low-key Refer To Jennie In Newly Released Song Lyrics And Poster?
KEY POINTS
V dropped the first music video from his solo album "Layover" Thursday
The music video for "Love Me Again" is currently at No. 1 on YouTube's Trending for Music
Some fans speculate that V referred to Jennie's LA house in his new song's lyrics
BTS' V – real name Kim Tae-hyung – dropped the music video for his solo song "Love Me Again," which was described by BigHit Music as a light and captivating R&B track with an alluring vibe that lingers long and showcases V's signature baritone voice.
The music video for the first released song from V's debut solo album "Layover" surpassed over 1 million views on YouTube in only seven minutes, according to BTS Charts Daily. It is currently the No. 1 video on YouTube's Trending for Music, with over 9.1 million views as of press time.
On Tuesday, two days before the release of the "Love Me Again" music video, Weverse Shop opened the pre-order for V's "Layover" album. At the same time, BigHit revealed detailed album inclusions, such as the lyric book.
Some K-Pop fans quickly looked into the lyrics and speculated whether V was low-key referring to BLACKPINK's Jennie in his "Love Me Again" song.
One BLACKPINK fan account highlighted the lyrics "Now you're in California, I'm still waiting for us. Will you change your mind? I would give it all up for us" and related it to Jennie having a house in Los Angeles, California.
A V-biased fan also shared the same speculation on their TikTok account and captioned their now-viral video with "Did BTS' V low-key refer to Jennie in [the] newly released song lyrics and poster?"
Aside from the California house speculation, the uploader included an alleged picture of V in the swimming pool of Jennie's Los Angeles home.
The same fan speculated that the lyrics of V's other song, "Slow Dancing" — "Stay with me 'til the end of the day. Maybe we could be slow dancing until the morning. We could be romancing the night away" — could be the singer's response to Jennie's "You & Me" song.
In the lyrics of Jennie's song "You & Me," it says, "I love you and me dancing in the moonlight. Nobody can see, it's just you and me."
On July 12, Jennie shared a series of photos from her recent travels, but it led to fan speculations that she might have indirectly confirmed the dating rumors linking her to BTS' V.
Fans alleged that one of her outfits appeared similar to the one seen in a May video that a photographer alleged was of Jennie and the 27-year-old BTS member on a date in Paris, France.
In the viral video, a man and a woman held hands while strolling. The woman sported a white bucket hat, a long-sleeved sweater of the same color, dark jeans and white sneakers. She had a small bag and a scarf hanging by the right side of her jeans.
Some fans claimed that the woman's outfit and accessories were uncannily similar to what Jennie wore in some of the new photos she shared on Instagram.
When the dating rumors between the two idols surfaced online at the time, their companies released statements, saying, "We do not know due to it being the artists' private lives," according to a translation by Allkpop.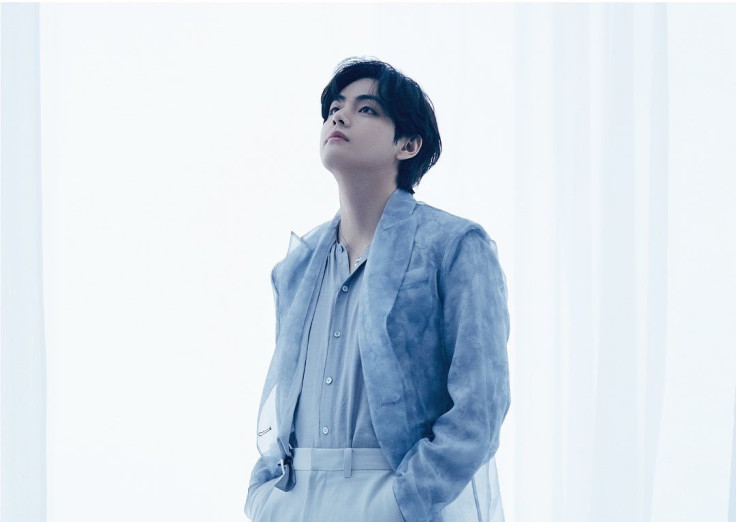 © Copyright IBTimes 2023. All rights reserved.