BTS' V's 'Layover' Expected To Debut At No. 2 On Billboard 200; Ties For Highest Charting Album By Korean Soloist
KEY POINTS
BTS member V dropped his solo debut album "Layover" earlier this month
"Layover" might make it to the top of the Billboard 200 music chart
V is the last member of BTS to release a solo project
BTS member V recently made his solo debut with his first mini-album, "Layover," and it's already on the road to becoming one of the highest-charting albums by a South Korean solo artist.
Twitter user @chartsdata, who gives the latest updates on music industry news and real-time music charts, revealed Wednesday that the 27-year-old South Korean artist could debut at No. 2 on the Billboard 200 — a chart that ranks the most popular albums and EPs of the week based on multimeric consumption, such as traditional albums sales, track equivalent albums and streaming equivalent albums.
This comes after American music industry publication HITS Daily Double dropped the prediction of its HITS Top 50 list, showing that V would debut at No. 2 with his solo EP, which garnered a total of 105,000 units in the first week of its release, starting from Sept. 8. He was only bested by Olivia Rodrigo's sophomore album, "GUTS," with 295,000 units.
Other international music artists on the chart include Zach Bryan, Morgan Wallen, Travis Scott, SZA, Peso Pluma, Taylor Swift and Tyler Childers, among others.
If the prediction comes true, V — real name Kim Taehyung — would now join his bandmate Jimin as the highest-chart-topping Korean soloist on Billboard. When the latter released his debut solo album, "FACE," he also landed at No. 2 on the Billboard 200 with over 164,000 units (19.51 million on-demand streams and 124,000 pure sales), per Allkpop.
Before the release of "Layover," the singer-dancer's pre-release tracks from the album already made its debut on Billboard last month. "Love Me Again" and "Rainy Days" made it to the top 10 of Billboard Global (excluding the United States), ranking No. 6 and No. 8, respectively.
The record features a total of six songs: "Rainy Days," "Blue," "Love Me Again," "For Us," and the original and piano version of "Slow Dancing." All the songs include elements of jazz styles and R&B tunes.
V is the last member of BTS to release a solo album since the group went on a hiatus in June 2022.
J-Hope and Jin released "Jack In the Box" and "The Astronaut" in July and October, respectively, before enlisting in South Korea's mandatory military service. Meanwhile, the remaining members dropped their solo projects from December 2022 until July 2023 — RM with "Indigo," Jimin with "FACE," Suga with "D-Day" and Jungkook with "Seven."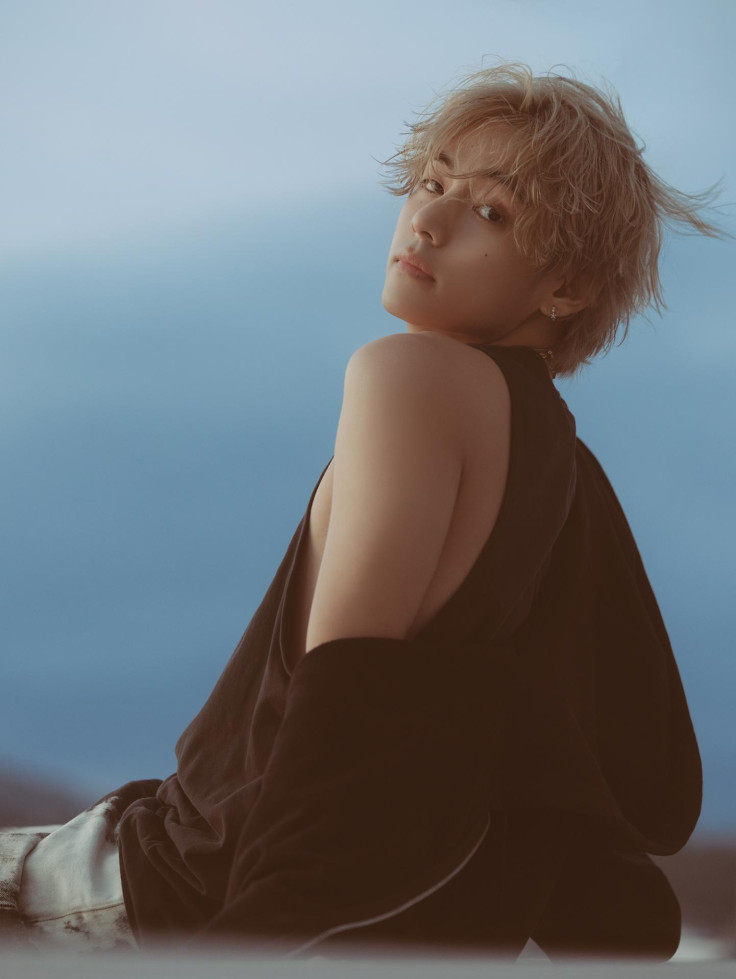 © Copyright IBTimes 2023. All rights reserved.