'Build A Snowman,' A West Virginia School District Said In School Canceled Memo
With a major snowstorm barreling down on the U.S. East Coast, the superintendent of a West Virginia school district has declared Wednesday a snow day with a bit of fun.
Dubbed Winter Storm Gail by The Weather Channel, a strong nor'easter is expected to dump as much as 2 feet of snow across the mid-Atlantic and Northeast on Wednesday and Thursday. As a result, Bondy Shay Gibson, the superintendent for the Jefferson County school district in West Virginia, made a school cancellation announcement in the best of holiday spirit.
Snow days, she said, should serve as a reminder of how quickly childhood goes by and parents should take the opportunity to go out and make memories with their families.
"It has been a year of seemingly endless loss and the stress of trying to make up for that loss," she wrote in her cancellation notice. "For just a moment, we can all let go of the worry of making up for the many things we missed by making sure this is one thing our kids won't lose this year."
The National Weather Service has issued a winter storm warning for Charles Town, West Virginia, the center of Jefferson County. As much as 8 inches of a mixture of snow and sleet are expected during the day, with another 8 inches possible overnight.
Gibson urged families in her district to take advantage of the situation before the weather breaks later in the week and students have to "return to the serious and urgent business of growing up."
"So please, enjoy a day of sledding and hot chocolate and cozy fires," she said. "Take pictures of your kids in snow hats they will outgrow by next year and read books that you have wanted to lose yourself in, but haven't had the time."
"Go build a snowman," Gibson added.
Boston, Philadelphia, and New York City are expected to get between 8 and 14 inches of snow, the National Weather Service forecasts. Icy conditions will make travel precarious. Though relief will come quickly for many of the areas under winter weather advisories or warnings.
Charles Town can expect mostly sunny skies at the start of next week with temperatures in the mid 40 degrees Fahrenheit.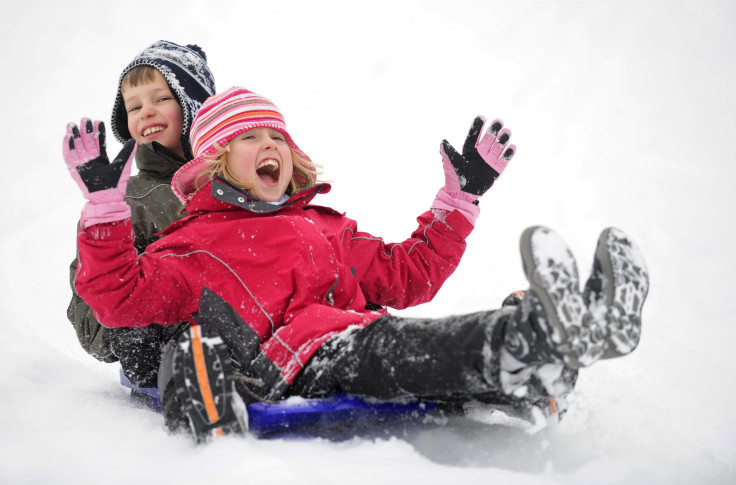 © Copyright IBTimes 2023. All rights reserved.