Business Leader And Mentor Fred Cary Is Supercharging The Entrepreneurial Renaissance
* This is a contributed article and this content does not necessarily represent the views of IBTimes.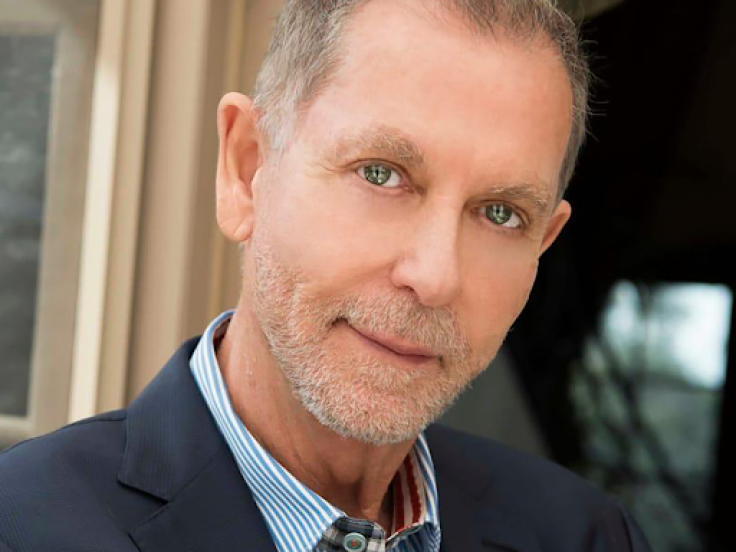 Launching a startup has always been risky. Those who are adventurous and innovative enough to take the leap into entrepreneurship often have to navigate this challenging prospect alone. If they were lucky and had the right connections, they might have been able to seek advice from fellow founders who had their own wisdom to share.
In 2021, the Great Resignation saw 4.5 million Americans leave their jobs in search of something more fulfilling and flexible. Yet the world of entrepreneurship is fickle and full of pitfalls. That's why one of the top entrepreneurs of the decade, Fred Cary, is on a mission to help hundreds of start-up founders capitalize on their niche –and eventually dominate their respective markets.
Fred, a California-based entrepreneur, is widely recognized for his three decades of experience in the world of entrepreneurship – and now, he's helping ordinary people become extraordinary entrepreneurs themselves.
After working as a successful lawyer, he started his own journey with high-growth businesses in widely varying industries including retail, data, finance, and software to name just a few. Now, he's one of the most inspirational startup gurus for an entire generation, regardless of the business sector. In fact, one of the most famous rock bands in the world recently turned to him for motivation and training on the eve of their world tour.
From law to innovation
Despite its unorthodox leaps across industrial boundaries, Fred's hugely successful career has seen him face failures, challenges, and a whole lot of unpredictability. And it's these experiences – even more than the successes themselves – that Fred believes to be the biggest learning curves.
At the start of his career, Fred helped launch a successful chain of restaurants before going on to work in management within the music industry. He then launched a digital auction and sales platform, BoxLot, which sank in the wake of eBay. But rather than give up, the ever-tenacious Cary turned his loss into a gain.
Cary was able to reposition the software developed for BoxLot as a tech company that was one step ahead of the original e-commerce boom in the 1990s. Within 18 months, he was offered $125 million for the company, and the spark that would later become his philosophy to help other startups turn their failures into wins was ignited.
From his eventual and unpredictable success off the back of BoxLot, Fred went on to found more than ten businesses. City Loan, Home Bistro, and Imagine Communications – which is used by 75% of households across the world and generates annual revenue of $700 million – were among his entrepreneurial brainchildren. And then came IdeaPros.
IdeaPros, is an all-in-one go-to platform for entrepreneurs which, from Cary's perspective, has been decades in the making. After making his start in restaurants at 22, Fred was able to apply his many and varied experiences to helping others enter the world of entrepreneurship.
With IdeaPros, Cary works alongside startup founders as they build their product ideas from concept to market launch, or seek to expand or reinvent their existing brands. But he doesn't just look at how their businesses can be better, he also looks at how their whole lives can be lived with a greater sense of purpose.
This holistic approach is what sets IdeaPros apart from startup incubators or coaching programs. Cary understands, from personal experience, that people want to be able to leave the rat race and work for themselves. And he's dedicated to being the person that helps make that happen.
IdeaPros has helped scores of entrepreneurs launch their brands since it was founded in 2018. Now, Cary is beginning to expand his offerings, from his flagship partnership program, to video courses, books, and packages that will help entrepreneurs with any part of their journey. The company arms entrepreneurs with the skills and services needed to carry their brand from concept to launch, and offers them a full team of world-class experts – not just Cary himself – that support them through every step of the process.
Through evidence-based statistics and his 'fail faster' methodology, Cary is able to support his entrepreneurs as they rethink and reroute their vision and their products. But he doesn't believe it's something that one person can do all alone.
One thing that never changes, Fred has found, is the need for more and better knowledge. The world, and the startup landscape, are ever-evolving. And though plenty of Fred's 30-years of learning are as relevant today as they were since the beginning, he understands the need to continue growing his team with experts across many different fields.
Fred himself, though, is the main attraction for businesses that approach IdeaPros. His 500,000-strong Instagram following enjoys a weekly show aimed at entrepreneurs alongside consistent business and personal advice that Fred is happy to share with the masses for free.
Collectively, Fred's team at IdeaPros has generated billions of dollars in sales, funding, and value. Today, they are supporting over 350 brands, 50 of which launched within only the last couple of months.
Fred Cary can well be seen as the model entrepreneur of his generation. True enough, his services, coaching and mentorship programs, has helped open the doors for the next generation of eager entrepreneurs to do the same.
NOTE: This article is a contribution and do not necessarily represent the views of IBTimes.