Cablevision-Viacom Antitrust Lawsuit: A Big Deal For The Cable Industry, If Not Your Cable Bill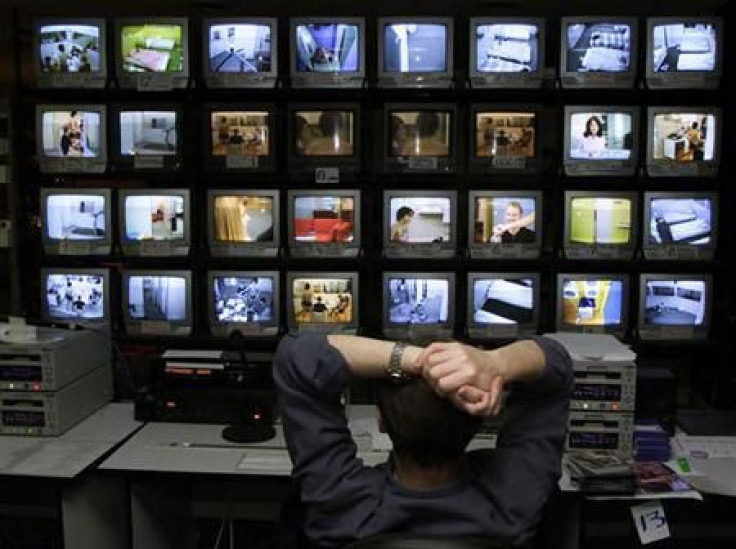 The legal skirmish between Cablevision Systems Corp. (NYSE:CVC) and Viacom Inc. (NASDAQ:VIAB) is being hyped as a clash of the titans that could upend the entire pay-television industry, but is it all just more sensationalistic TV drama?
Cablevision, the Bethpage, N.Y.-based cable provider, slapped Viacom, the corporate parent of Comedy Central, MTV, and other top-tier cable networks, with an antitrust lawsuit on Tuesday.
The dispute is over wholesale bundling, the longstanding industry practice in which media conglomerates force cable companies to carry all their cable networks in one mandatory package. Cable companies say such practices are anti-competitive, ultimately forcing consumers to receive -- and pay for -- channels they will never watch. And few cable customers dismayed over the ever-growing size of their cable bill would disagree. But whether a Cablevision victory in the lawsuit would translate into lower subscription rates is very much an open-ended question.
"I'm not sure a serious outcome is going to have an immediate effect on anyone's cable bill," said Parker Erkmann, a lawyer with Dow Lohnes in Washington who specializes in telecommunications and media enforcement. "What it would do is change the framework for future negotiations."
Despite murkiness over the lawsuit's implications, Erkmann said the Cablevision-Viacom case is important, one that could pave the way for more like it. However, he said he would be surprised if the legal merits of Cablevision's argument -- that wholesale bundling violates antitrust laws -- are resolved in the dispute. "What's more likely is some kind of settlement," he said. "This is the beginning of a long fight, but it won't be the final say."
Steve Effros, president of the consulting firm Effros Communications and a columnist for CableFAX Daily, said the instinct for media reporters is to see bundling disputes as an immediate path to a la carte programming -- a long-dreamed-of reality in which consumers could finally pick and choose which channels they want. But he said the fight between Cablevision and Viacom is a little more nuanced, being partially tied into the Telecommunications Act of 1996, which laid the framework for wholesale-bundling practices when it deregulated the communications industry.
"The consumer press mixes up the question of wholesale versus retail bundling," Effros said. "They're two different things. No one expects the Telecommunications Act to change anytime soon, so Cablevision's strategy is, 'Let's try this in court.'"
For its part, Viacom argues that previous antitrust challenges to wholesale bundling have already failed. Responding to the lawsuit in a statement, the company characterized the suit as an attempt by Cablevision to renege on contract negotiations that were hashed out two months ago. "Viacom will vigorously defend this transparent attempt by Cablevision to use the courts to renegotiate our existing two month old agreement," the company said in its statement.
Cablevision's own side of the story is slightly different: "The manner in which Viacom sells its programming is illegal, anti-consumer, and wrong," the company said in a statement.
Effros, who served as president of the Cable Telecommunications Association for 23 years until it merged with the National Cable and Telecommunications Association in 1999, admits to being biased toward Cablevision in the lawsuit. He said wholesale bundling is a real problem, both in terms of increasing costs for consumers and putting a strain on communications networks due to the increased bandwidth associated with bundled packages.
"I think Cablevision has displayed real leadership here," Effros said. "Basically what's happening is that big media companies that own a lot of channels are forcing cable companies to carry them all. If you want ESPN, for instance, you have to have all these Chinese channels. It sounds crazy, but that's what's happening. And cable companies have to carry certain channels, so they're forced to do it."
Although Effros doesn't believe a Cablevision victory would instantly lead to a free-for-all system of unchecked a la carte options for consumers, he said it would at least give the company the opportunity to experiment with different subscription packages, an option it currently doesn't have.
However, Effros admits that Cablevision faces an uphill legal battle. Although it may be true that cable providers are forced to carry lesser-watched networks like TruTV along with must-haves such TBS -- both owned by Time Warner Inc. (NYSE:TWX) -- Cablevision still has to prove that such arrangements are fundamentally anti-competitive. Exactly how it plans to do that is a matter of pure speculation at the moment, as the details of Cablevision's complaint are currently being kept under wraps.
"The biggest difficulty Cablevision faces is how to define a 'must-have channel' versus a 'non-must-have' channel," Effros said. "How is the Golf Channel different than the Tennis Channel? How do you define that? It will be interesting to see."
Got a news tip? Send me an email. Follow me on Twitter: @christopherzara
© Copyright IBTimes 2023. All rights reserved.