Cale Gundy's Resignation Following 'Shameful' Slur Usage Divides Twitter
KEY POINTS
Cale Gundy has resigned after he said a "hurtful" word at a team meeting
Gundy claimed he read directly from a distracted player's iPad screen
Gundy's brother Mike has faced racism allegations in the past
Oklahoma Sooners wide receivers assistant coach Cale Gundy has resigned from his long-time position following a controversial incident at a team meeting last week.
Gundy, who has been with the program for 23 years, announced his departure in a lengthy Twitter statement Sunday night, wherein he mentioned the event leading up to the decision.
Gundy was addressing the team during a film session, and instructed players to take down notes. When he saw a player was distracted on his iPad, Gundy snatched the device from the latter, and read directly from it.
The former coach went on to say the words weren't related to the game, and he read a singular "shameful and hurtful" word unintentionally. Later in the note, Gundy spoke of accountability and taking responsibility, further adding he was leaving the program "heavy hearted."
The statement also mentioned he received massive support from players and coaches, while he was still considering this move.
Twitter users, however, stand divided over his resignation. A section of his supporters believe the player should be blamed for the wrongdoing, while others are of the opinion Gundy should have stopped after seeing the word.
"For everybody confused in these replies: If he can't say the word he used in the apology, we know what he said. And in 2022? Come on now. Also, it's not hard for a grown man to read something, process it, and then not say the word. That's a choice. But I'm sleep," a tweet read.
Another user mocked Gundy's explanation that he'd said the word without processing it.
"'There was a word. A bad word. In my defense, I can only read at a 4th grade level so when I said this unspeakable word, my brain hadn't processed said word. But word is that word got around about the word and now I have no job. Sorry but not sorry. See you at the FCS level'," the user wrote.
"Why whyte people always gotta make themselves the victim when they insult other people. If all black players stopped signing with OU how many wins they gonna have?" tweeted a third.
"You saw that word and didn't think about stopping," asked another.
Similarly, there was an outpour of love and support for the long-time fixture in Oklahoma football.
"Our family loves you, Coach. The manner in which you've led the program, led the room, and led in departure will continue to be a testament to these young men and the fans. Mixed emotions will eventually settle; you've set the tenor for consistency in accountability for all."
"I respect the transparency; however, you did nothing wrong. Being a leader can bring certain challenges, but this sounds nothing more than a small bump in the road. I hope the University works this out and keeps you, Coach!" mentioned another.
"Don't give in. You're far too great an asset to let any one mistake take you out. We love and respect you. Stay!!! Fight the good fight!" tweeted another.
Read Coach Gundy's statement below.
Head football coach Brent Venables shared a Twitter statement, acknowledging the acceptance of Gundy's resignation.
"It's with great sadness that I accept Coach Gundy's resignation. He's dedicated more than half of his life to Oklahoma Football and has served our program and university well," read a part of Venables' statement. L'Damian Washington is temporarily serving as the wide receivers coach.
Details about the word Gundy used, and which player's iPad he read from were not disclosed. In 2020, Gundy's brother Mike had faced renewed allegations that he called former football player Alfred Williams the N-word in 1989.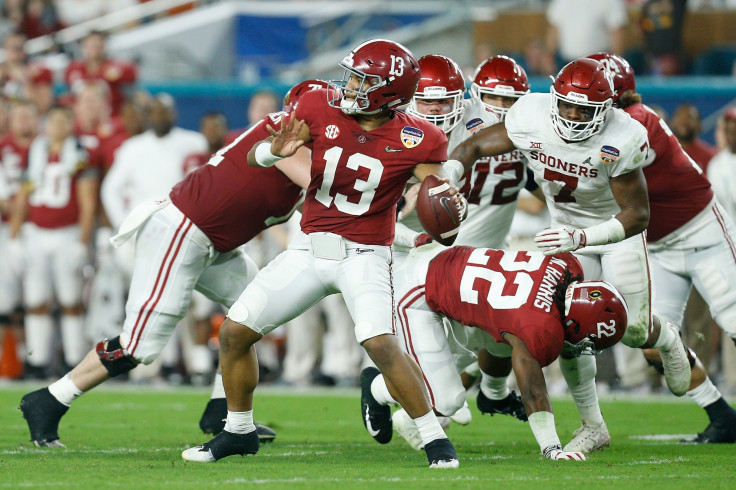 © Copyright IBTimes 2023. All rights reserved.