California Earthquakes: San Diego-Los Angeles Fault Could Cause 7.4-Magnitude Temblor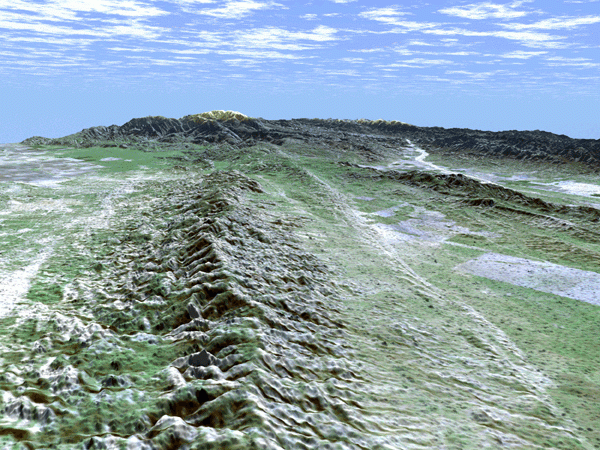 As if the San Andreas fault wasn't worrying enough already, California has another big potential earthquake problem to be concerned about. A study published Tuesday identified a new fault system that runs from San Diego to Los Angeles that is capable of causing an earthquake of up to 7.4-magnitude.
Led by the Scripps Institution of Oceanography at the University of California, San Diego, the study found that faults in Newport-Inglewood and Rose Canyon, earlier thought to be two separate faults, were actually part of the same fault system that runs both on land and offshore, from San Diego Bay to Seal Beach, Orange County, and then moving on shore to the Los Angeles Basin.
Lead author of the study Valerie Sahakian, who studied at Scripps and is now at the U.S. Geological Survey, said in a statement: "This system is mostly offshore but never more than four miles from the San Diego, Orange County, and Los Angeles County coast. Even if you have a high 5- or low 6-magnitude earthquake, it can still have a major impact on those regions, which are some of the most densely populated in California."
The study used data from older seismic surveys as well as high-resolution offshore bathymetric (underwater topography) data collected by Scripps researchers between 2006 and 2009. The researchers identified four faults separated by three stepovers — a term used by geologists to denote points where the faults are offset horizontally.
Stepovers wider than three kilometers (1.86 miles) are usually considered to inhibit large earthquakes, containing the ruptures to small segments instead of along entire faults. The stepovers in the Newport-Inglewood and Rose Canyon fault were found to be two kilometers wide or less, leading the team to conclude that all the offshore segments of the fault could collapse together.
Two different estimation methods were used to arrive at the maximum potential rupture of the entire fault, and both gave numbers between magnitude 6.7 and magnitude 7.3 to 7.4, the statement said.
Titled "Seismic Constraints on the Architecture of the Newport-Inglewood/Rose Canyon Fault: Implications for the Length and Magnitude of Future Earthquake Ruptures," the study was published in the American Geophysical Union's Journal of Geophysical Research. It concluded that further study was needed to better understand the hazard potential in the area.
© Copyright IBTimes 2022. All rights reserved.
FOLLOW MORE IBT NEWS ON THE BELOW CHANNELS