Oklahoma Earthquake: Native American Tribe Pawnee Nation Sues Multiple Oil Companies Over 5.8 Magnitude Temblor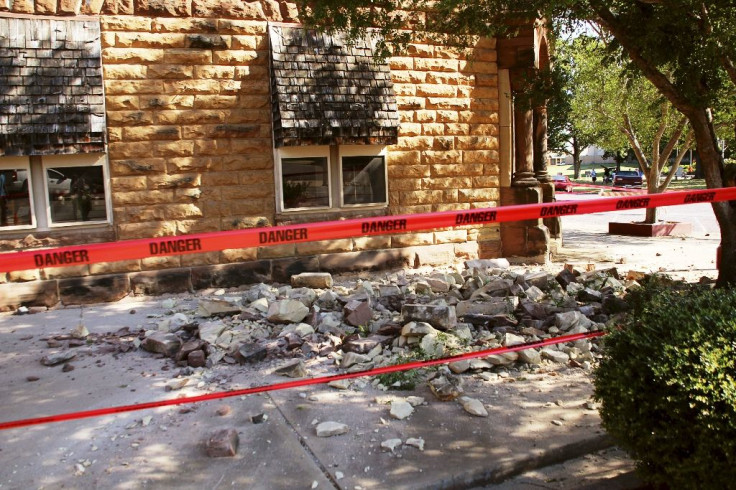 A Native American tribe in Oklahoma sued several oil companies Friday, accusing them of carrying out oil drilling that triggered the 5.8-magnitude earthquake last September, which caused damage to many tribal buildings. The lawsuit was filed in the tribe's own court system.
The Pawnee Nation, which filed the suit, is seeking physical damages to real and personal property, market value losses, and punitive damages. The earthquake destroyed several nearly a century old tribal buildings, including the former Pawnee Nation Indian School — a building on the National Register of Historic Places, which now serves as the tribe's administrative offices. The tribe's district court, along with a jury comprised of Pawnee Nation members, will hear the case.
"We are a sovereign nation and we have the rule of law here," Andrew Knife Chief, the Pawnee Nation's executive director, said, according to the Associated Press (AP). "We're using our tribal laws, our tribal processes to hold these guys accountable."
"We have extensive cracks throughout all the walls on every single one of these historic buildings, and the cracks run through the entire width of the walls," Knife Chief said. "We had mortar pop. We had roofs sag. We have ceilings that are bowing."
The U.S. Geological Survey released a forecast Wednesday saying that this year, parts of Oklahoma are prone to have damaging earthquakes due to oil and gas extraction operations. It also said that approximately 3.5 million people live and work in areas of the central and eastern U.S. where most damages due to such earthquakes are likely to happen.
"We understand the industry is very important to the economy of Oklahoma, and the last thing we want to do is come in and shut the operations down … But we do want the oil and gas industry to act responsibly environmentally, and we want them to be held accountable for the damage they've created," Curt Marshall, an attorney representing the tribe, told the AP.
© Copyright IBTimes 2023. All rights reserved.
FOLLOW MORE IBT NEWS ON THE BELOW CHANNELS