California High School Student's Science Fair Project 'Race and IQ' Sparks Outrage
The school district of Sacramento, California, is investigating how a science project that correlated low intelligence to race could be put on display. The science project, which was put on display Monday but removed Wednesday, drew complaints from parents, students and staff at C.K. McClatchy High School.
The project from the school's elite magnet program, titled "Race and IQ," questioned whether certain races were equipped with the intelligence to handle the program's academically challenging coursework.
Sacramento Unified school district spokesman Alex Barrios said they were looking into the controversy involving the student.
The student is a participant in the accelerated Humanities and International Studies Program.
The hypothesis of the project said: "If the average IQs of blacks, Southeast Asians, and Hispanics are lower than the average IQs of non-Hispanic whites and Northeast Asians, then the racial disproportionality in Humanities and International Studies Program (HISP) is justified."
The project also included bibliography and quotes from several books that allude to the existence of a correlation between race and intelligence. One of the books quoted in the project called "The Essential Kafir" from 1904 argues that whites are intellectually superior beings compared to African Americans.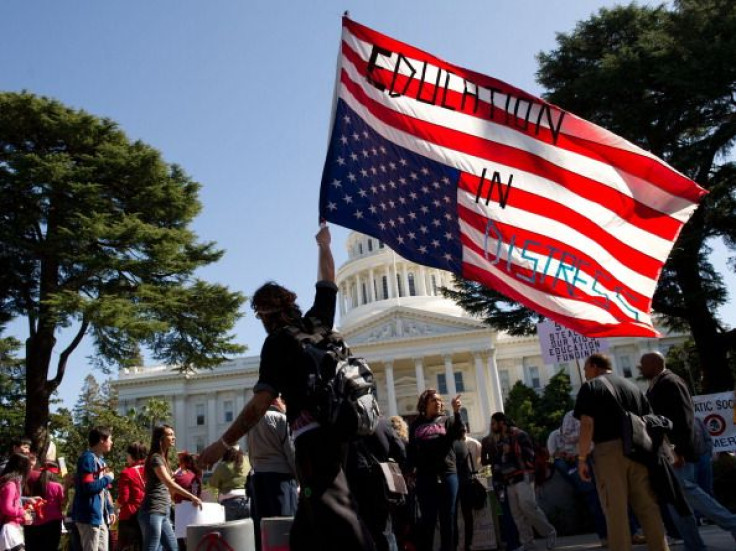 In light of the event, some people began to question a lack of diversity in the schools HISP program which is mostly comprised of whites and Northeast Asians, the Sacramento Bee reported.
The student who prepared the project was of Asian descent and has a history of making racists remarks in class, reports said.
"I think that a lot of people, especially of color, are really hurt and upset by this," said Chrysanthe Vidal, a senior in the HISP program.
According to the data provided by the district, the HISP program currently has 508 students enrolled in a class that includes 12 African American students, 80 Hispanic students and 104 Asian students.
The controversial theory that race and intelligence are correlated has persisted for many years, though there has never been scientific evidence to support it.
The students report justified the racial disproportionality of HISP saying: "The lower average IQs of blacks, Southeast Asians, and nonwhite Hispanics means that they are not as likely as non-Hispanic whites and Northeast Asians to be accepted into a more academically rigorous program such as HISP. Therefore, the racial disproportionality of HISP is justified."
Principal Peter Lambert Thursday sent an email to parents that read: "I want to be clear that at McClatchy High School we promote and embrace an inclusive environment and way of thinking which excludes any form of discrimination."
"Many of you have asked me what our school is doing in response to this incident. I want you to know we are taking this incident very seriously and we will be reviewing the incident and implementing all measures as appropriate to provide a safe and inclusive environment for all of our students," he added.
It is unclear if or how the student in question was reprimanded for his project.
© Copyright IBTimes 2022. All rights reserved.
FOLLOW MORE IBT NEWS ON THE BELOW CHANNELS