California UPS Worker Threatened A Mass Shooting At Mail Facility, Had 'Small Arsenal' At Home
KEY POINTS
Thomas Andrews, 32, reportedly sent texts to his employer threatening to shoot up a UPS facility in Sunnydale, California
He was arrested after a short police chase on Highway 101 with Sunnydale police and California Highway Patrol
Police discovered an alleged "small arsenal" in Andrews' apartment that reportedly included several firearms and over 20,000 rounds of ammunition
Police in California discovered an arsenal of weapons after raiding the home of a UPS employee, who had threatened to commit a mass shooting. That man allegedly had a shotgun, three handguns, five tactical rifles, high capacity magazines, tactical armor and over 20,000 rounds of ammunition.
Thomas Andrews, 32, surrendered late Sunday after he was involved in a car chase. He is being charged with making criminal threats, evading police, driving under the influence and multiple weapons violations. Andrews is being held in Santa Clara County Jail and it is not known if he has obtained a lawyer.
Andrews was reported to police on Sunday after allegedly sending threatening text messages to his employer and threatening to shoot up a UPS facility in Sunnydale, California. Andrews didn't give an indication when he would do the shooting.
The Sunnyvale Department of Public Safety opened an investigation into Andrews' threats and found he legally purchased and registered four handguns and a rifle.
While driving late Sunday night, Andrews was spotted by Sunnyvale police officers who attempted to pull him over. He reportedly fled on the 101 Freeway and led police on a chase that was would later include California Highway Patrol. He stopped after a few miles and was taken into custody.
"Initially he indicated he wanted to fight with the officers but then he surrendered without injury," Sunnyvale police Capt. Dan Pistor told reporters.
Police obtained a search warrant for Andrews' home in Sunnyvale and executed a raid on Monday when they discovered his arsenal. Along with the weapons, several tactical-style backpacks were also found "staged" by the front door with some of the ammo inside.
"I definitely think we avoided a tragedy," Pistor said.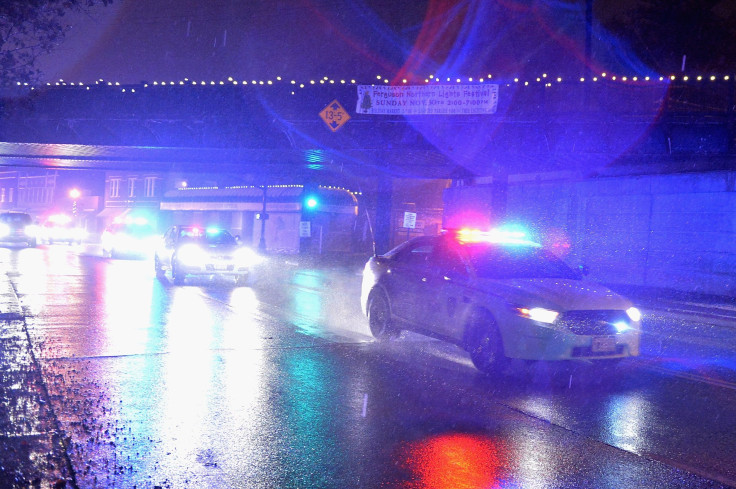 © Copyright IBTimes 2023. All rights reserved.