California Vice Principal May Be Fired For 'Predatory' Behavior After Petition Sparks Investigation
The vice-principal at Carlmont High School in Belmont, California, may lose her job after an online petition prompted an investigation into her alleged inappropriate relationships with former male students.
The Mercury News reports the Sequoia Union High School District's superintendent recommended the board consider terminating Jennifer Cho during a closed meeting on Wednesday.
The suggestion was a result of an ongoing investigation into a petition on Change.org, which accused Cho of behaving unprofessionally around students for the past decade. The petition was posted by Dylan Wain, a former Carlmont student, who accused Cho of "predatory behavior."
"Many students feel angered and uncomfortable that this behavior is tolerated by the school, let alone the principal. This is a form of grooming and a big safety issue for students that are attending Carlmont," Wain wrote.
Ralph Crame, the principal of Carlmont High School, stated he planned on cooperating with officials to help with the investigation.
"You have my commitment that I will assist both the District and the Belmont Police Department in their investigations of the matter," he wrote in a June Facebook post. "Although I am limited in what I can say, and I know this has led to frustration, I want you to know that I am listening. The safety of our students will always be my top priority."
So far, the investigation has revealed that Cho exchanged inappropriate text and social media messages with students and possibly flirted with student-athletes.
On Wednesday, Claire Cunningham, San Mateo County chief deputy counsel, told The Mercury News that the school district has not concluded its investigation into the accusations against Cho.
"Given the persistence of these rumors and the volume of comments on the Change.org petition, [Superintendent Mary] Streshly determined it was important to conduct a more vigorous investigation to ensure a comprehensive evaluation of the concerns raised by former students on the Change.org petition," she said in a statement.
"This investigation is not yet completed, in large part because of the difficulties in contacting witnesses and scheduling interviews due to the impacts of COVID-19. If anyone has relevant information to share, we urge them to contact the District right away to be included in the investigation."
Cho was removed from her position at Carlmont High School in May and reassigned to the district office. She has denied any wrongdoing via a statement from her attorney.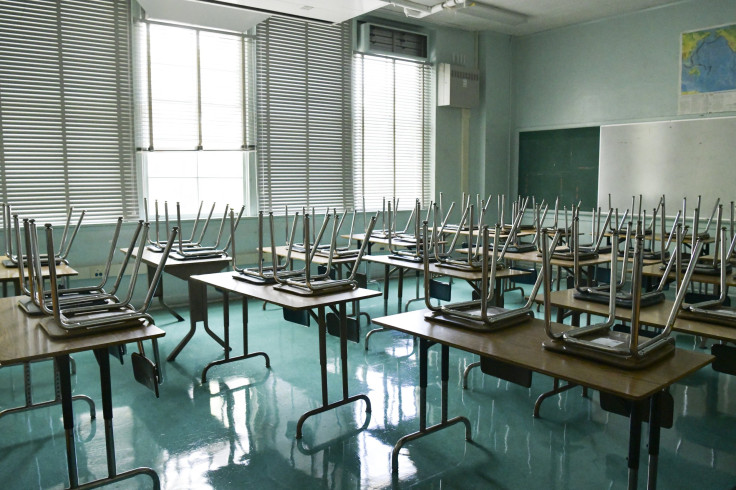 © Copyright IBTimes 2023. All rights reserved.