California Woman Dies In Car Crash During 'Street Race' With Son
A woman from San Bernardino, California, died in a car crash after she and her son allegedly engaged in a street race.
On Monday (June 8) night, 54-year-old Algetta Michelle Strother, in a Chevrolet Tahoe, was racing with her son, Steven Kirk Strother Jr., when she lost control and crashed on the ninth street east of Waterman Avenue.
According to police, while both drivers were speeding, 26-year-old Steven, behind the wheel of a Buick Century, collided with a Toyota Camry while attempting to pass the vehicle.
The collision caused Algetta to lose control of her vehicle, which rolled over and hit a tree and a standpipe, finally coming to a halt after crashing into a light pole. Algetta, who was thrown out of the vehicle, was pronounced dead at the scene.
A 21-year-old woman who was with Algetta in the vehicle also suffered injuries during the crash. The woman was later identified as Patricia James from Buena Park. She was rushed to a local hospital. No updates were available about her current condition.
Abelardo Flores (28), hailing from San Bernardino, driving the Camry along with the passenger in the vehicle, was lucky enough to survive the crash unhurt.
According to the police, overspeeding and the influence of alcohol were the reasons for the fatal car crash.
Steven was arrested on suspicion of vehicular manslaughter and driving while intoxicated. According to San Bernardino County sheriff's inmate information records, Steven is being held without bail due to a parole violation.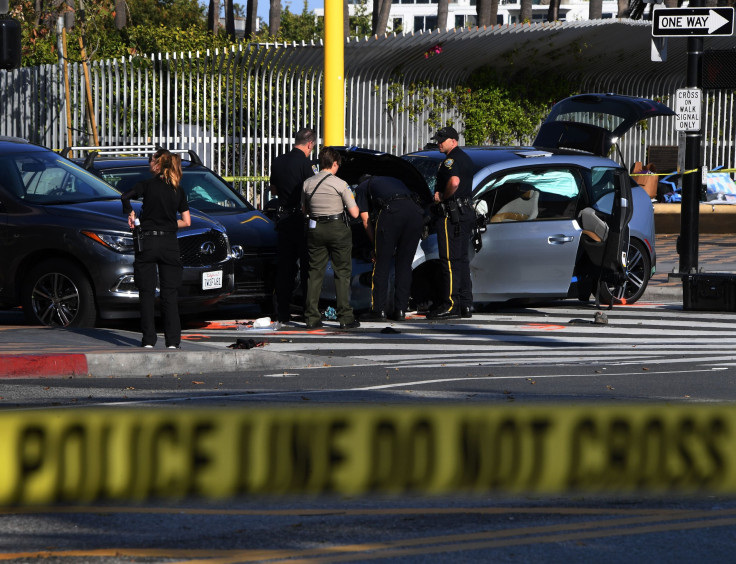 In a similar incident, a mother and her 7-year-old son were critically injured after a teenager driving the vehicle under the influence of alcohol crashed into another car. The boy who was not wearing a seatbelt suffered facial and basal skull fractures.
In another incident, a mother trying to outrun a minor mishap sped through an intersection ignoring the traffic lights and crashed into an SUV, killing her two children. Zantea Marie Jackson-Pool's 2-year-old daughter and 3-year-old son were pronounced dead at the scene. Her 5-year-old daughter, who was also in the vehicle, suffered life-threatening injuries.
© Copyright IBTimes 2023. All rights reserved.