'Call Of Duty: Vanguard' Leak Reveals Extensive List Of Weapon Attachments
KEY POINTS
"Call of Duty: Vanguard" will have a selection of era-appropriate attachments
Attachments include scopes, grips, sights and ammunition types
More weapons and attachments are expected once the beta arrives
A prominent provider of news and leaks in the "Call Of Duty" community recently posted a long list of weapon attachments for the upcoming "Call of Duty: Vanguard's" version of the Gunsmith customization menu, offering a wide assortment of tools for players to enhance their gameplay with.
Community figure TheMW2Ghost shared a list of the usable weapon attachments found in the "Call of Duty: Vanguard" PlayStation alpha test on Twitter. Every piece of equipment was jotted down in a notepad file, including the level at which certain attachments were unlocked to give players some idea regarding how they can expect to progress in the game.
"Call of Duty: Vanguard's" gun customization will feature almost the same depth as "Modern Warfare 2019" since it will use the same Gunsmithing system found in its predecessor. However, being a World War 2 game, people can expect the technological limitations of the time era to affect the breadth of weapon customization.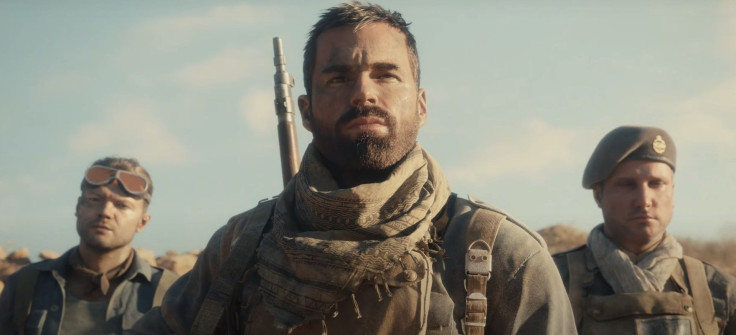 The leak shows that despite the setting, gun customization in "Vanguard" will still be extensive. Currently, there are over 71 different gun attachments in the game, ranging from Nydar model reflex sights, textured grips, scopes and more.
Most of the attachments listed fall under the standard fanfare of weapon mods. What's interesting, however, is that the list also includes ammunition types like Incendiary, Hollow Point, FMJ and Armor-Piercing rounds. There's also the .22 LR Magazine attachments that might suggest a conversion kit for a certain weapon.
Unlike the modular weapons of "Modern Warfare," the classic guns of "Call of Duty: Vanguard" don't leave players much room to tinker and experiment with. However, variable ammo types and other attachments that affect weapon handling can let players make specialized variants of their favorite guns that they can bring to certain scenarios.
"Call of Duty: Vanguard" is set to feature the most extensive World War 2 weapon customization system as of late, vastly improving upon "Call of Duty: WW2" and other games set in the same conflict. The brunt of the Gunsmith's customizability will be further expanded once the rest of the game's arsenal gets officially revealed.
© Copyright IBTimes 2022. All rights reserved.
FOLLOW MORE IBT NEWS ON THE BELOW CHANNELS