Camila Cabello Is 'Annoyed' Taylor Swift Was Blamed For Fifth Harmony Split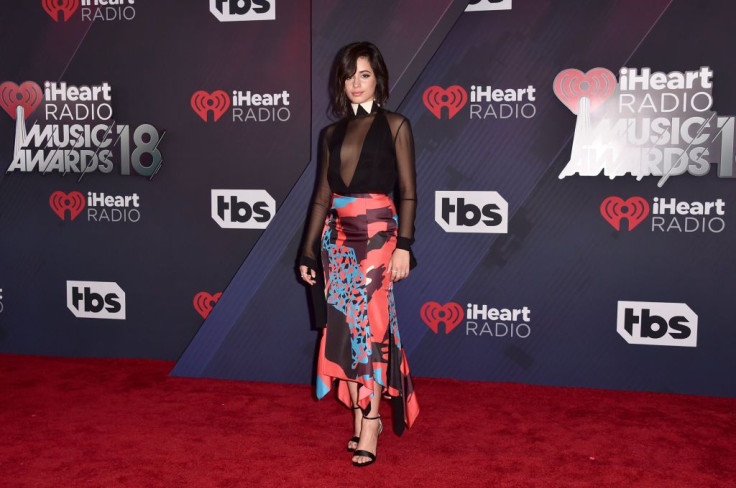 Harmonizers everywhere were shocked when Camila Cabello announced she was leaving Fifth Harmony for a solo career in December 2016. Although the "Havana" singer managed to succeed on her own, she is still affected by rumors surrounding her split from the group.
Cabello recently slammed a rumor that suggested her famous friend, Taylor Swift, was the person who encouraged her to quit the group, which now consists of Lauren Jauregui, Normani Kordei, Dinah Jane Hansen and Ally Brooke Hernandez.
During an appearance on the "The Dan Wootton Interview" podcast on Thursday, Cabello admitted she wasn't happy Swift was dragged into the middle of her break up with Fifth Harmony.
"It annoyed me that people said that she was encouraging me because I know she probably got a lot of flack for that or a lot of negative criticism for that and that annoys me because I'm really protective over my friends," she said.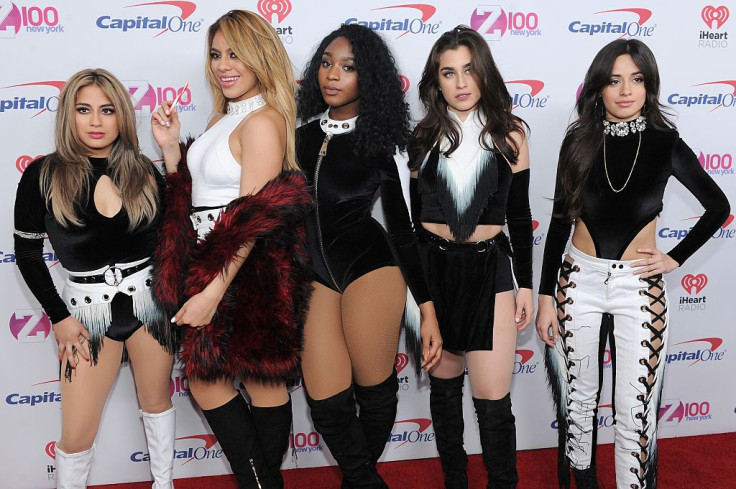 Cabello explained she and Swift don't spend too much time focusing on their careers when they come together.
"To be honest with you, she's never, ever had anything to do with that. It's so funny because when Taylor and I talk, and whenever we hang out, we talk about love and boys and we strategize over it."
Other than going to Swift for relationship advice, Cabello insisted she is in charge of what goes on in her life. "Absolutely nobody could ever persuade me to do something," she stated.
"If I don't want to do something the whole world could be telling me and I won't do it. And if I do, then the whole world could be telling me to not do it and I'll do it. I've always been that way."
Aside from shutting down rumors that paint her friend in a negative light, Cabello has been on "cloud nine."
During her interview, she admitted she is "really, really happy" with boyfriend Matthew Hussey but revealed she may not share details about her relationship going forward.
"'Cause I feel like, for my sanity and for the sanity of the people I care about, you gotta keep some things sacred. I need to keep some things mine for them to be special—and just to protect that," she said.
In the midst of enjoying a new romance, and being scheduled to join Swift as one of the opening acts on her "Reputation" tour, Cabello appears to have plenty of positive things to look forward to in the coming months.
© Copyright IBTimes 2023. All rights reserved.