Camila Cabello, 6 Fun Facts About Fifth Harmony Alum Ahead Of 21st Birthday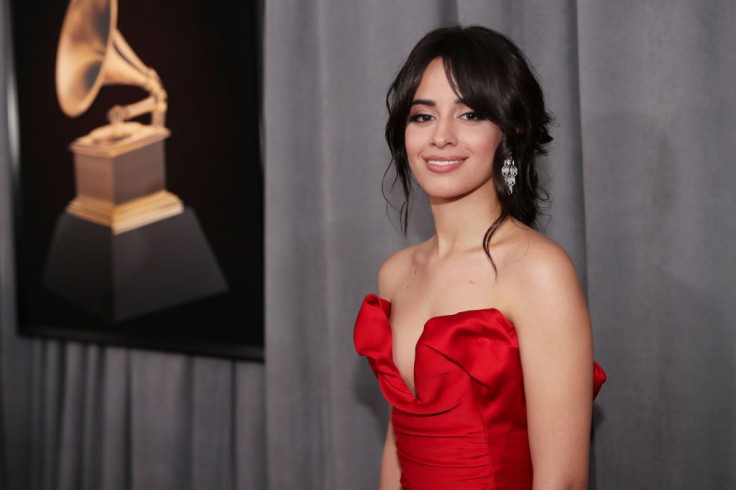 There are so many things for Camila Cabello to celebrate when she rings in her 21st birthday on March 3. The "Havana" singer has managed to both capture the attention of the world as a solo artist and become a huge success since leaving Fifth Harmony in 2016
Although she was recently announced as one of the opening acts of Taylor Swift's upcoming tour, Cabello has plenty else to be excited about, including finally being able to toast to her accomplishments with her famous friends who are already of legal drinking age.
Before the big day rolls around, check out these 6 fun facts about Cabello ahead of her 21st birthday.
1. She's A Hopeless Romantic
Cabello is so in love with the idea of love. During an interview in March 2017, the "Never Be the Same" singer revealed she looked forward to falling in love someday. "Love is the most important thing to me in the world," she told Latina Magazine.
"I'm such a hopeless romantic. When I fall in love with someone I would do anything for them. It's probably because I'm Latin. I'm so passionate, and I grew up listening to boleros and love songs. It's so funny when you translate the lyrics into English it sounds cheesy because of how passionate the language is. If you said that in English, people would be like 'what the hell, dude? Are you okay?' But in Spanish it's normal."
2. Cabello Has Found Love
After writing and singing countless loves songs, the star has finally found that special someone in life. Cabello is reportedly in a relationship with dating coach Matthew Hussey. The two were first linked romantically after they were photographed kissing on the beach in Mexico. "Camila recently started dating Matthew," a source told E! News at the time.
"It wasn't something she expected, but she knew of him and really enjoys his work," the insider added.
Although she initially admired Hussey from afar, the two bonded after spending some time together. "She has been following him for a while and was a fan, but it took her by surprise that she has gotten to know him on a deeper level."
3. She's Proud To Be An Immigrant
In an essay written on Pop Sugar, Cabello, who was born in Cuba, reflected on the time she and her mother left Mexico to establish a better life in the US.
"I am so proud to be Cuban-Mexican. This country was built on immigrants. People who were brave enough to start over. How strong we are to leave behind everything we know in hopes of something better. We are not fearless, we just have dreams bigger than our fears. We jump. We run. We swim, we move mountains, we do whatever it takes. And so next time, when anybody wants to tell you they want to build a 'wall' on our border, remember behind that wall is struggle, determination, hunger. Behind that wall, could be the next cure for cancer, the next scientist, the next artist, the next drummer, the next anything they work hard enough to become!"
4. Cabello Considers Herself An Introvert
Growing up, the "I Have Questions" singer admitted she was a shy little girl, and still struggles to be outgoing despite her rise to fame. "Usually I don't want to go out and meet a new person," she told Net-a-Porter's The EDIT in February.
"Even if it's a boy I like, I try and make an excuse. [But] I go and push myself and do it, and I remember it's actually not scary to put yourself out there. Before, I was like, 'It's just a part of my personality.' But I know that I have to constantly fight against [being] introverted," she explained.
Even though she frequently desires to refrain from social situations, Cabello admitted she is better off putting herself out there rather than hiding out at home. "It's constantly something that I have to push myself to do. [But] even though it's difficult sometimes, it's always worth it."
5. She Enjoys Giving Back
Cabello has partnered up with the Save the Children foundation with the mission to secure futures for children around the world. Prior to that, in 2015, the "Bad Things" singer gave a special shout out to the Children's Health Fund after a memorable visit.
"So today I had the most incredible visit to the Bronx and got to meet the beautiful angels of the Children's Health Fund. @chfund works to bring healthcare to children and families living in poverty in the United States," she wrote in a lengthy Instagram post at the time.
The singer then praised the employees for all of their hard work and dedication. "They are really working to bring the best facilities and the most supportive and loving environment to families living in poverty and nobody is ever turned away. These guys are heroes making a difference... I was awed by their work today and hope you guys can check it out."
6. A Transgender Fan Named Herself After Cabello
Through her powerful voice and vibrant personality, Cabello inspired one transgender fan to make a change in her life and her name. In February 2015, the former 5H member shared a photo of herself and the fan, along with a heartfelt message.
© Copyright IBTimes 2023. All rights reserved.