Camilla Parker Bowles Covered Up Prince Charles Affair By Tricking Princess Diana
Before the world learned about Princess Diana's marriage troubles, Camilla Parker Bowles reportedly tried to cover up her affair with Prince Charles by tricking his wife.
Although the Princess of Wales suspected Charles still had feelings for Camilla before their royal wedding, the Duchess of Cornwall reached out to Diana in an attempt to cover up her true intentions.
In the Channel 5 documentary, "Charles and Di: The Truth Behind Their Wedding," Tracy-Ann Oberman claimed Camilla left Princess Diana a surprise five months before her wedding.
"Diana had found a surprise on her bed. It was a letter from Camilla Parker-Bowles inviting her to lunch at a private London restaurant," the narrator explained.
The point of the meeting was to let Diana know that Camilla had only planned to see Charles when they engaged in a shared hobby. Camilla told Princess Diana she "was still hoping to spend time with Charles when he went hunting."
Although Diana didn't share Charles' hunting interests, the meeting allowed Camilla to be close to Charles without raising suspicion.
"Charles had never proposed to Camilla, and in the absence of his commitment, Camilla had married another man. But they remained close," Oberman said.
Camilla married Andrew Parker Bowles 1973, the couple's marriage resulted in two children, Tom and Laura Parker Bowles. In 1981 the couple attended Prince Charles and Princess Diana's royal wedding, which reportedly bothered the bride, who suspected her groom was having an affair.
During her marriage to Charles, Diana gave birth to Prince William and Prince Harry. While the Princess of Wales doted on her two sons, she desired her husband's attention, but he never lost feelings for Camilla.
Despite attempts to cover up the affair, Princess Diana eventually found out about her husband's mistress. In 1995, Diana shared details about her husband's marital woes in the infamous Panorama interview with Martin Bashir.
That same year, Camilla and Andrew divorced. Meanwhile, Prince Charles finalized his divorce with Princess Diana in 1996. In 2005, Charles and Camilla wed in a ceremony at Windsor Guildhall that was attended by their children from previous marriages.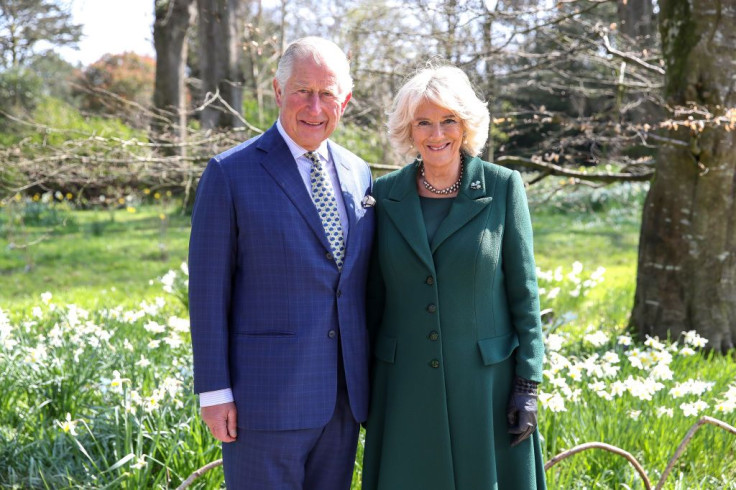 © Copyright IBTimes 2023. All rights reserved.
FOLLOW MORE IBT NEWS ON THE BELOW CHANNELS