Camilla Parker Bowles Feared Princess Diana Would Ruin Trip With Prince Charles
Years after Princess Diana's death, some royal fans still struggled to accept Prince Charles and Camilla Parker Bowles' relationship. Following Charles and Camilla's wedding in 2005, the couple went on a royal tour of the US.
However, royal biographer Penny Junor claimed Camilla was "terrified" to go to the US because of the country's love for Princess Diana. Around twenty years before Camilla toured the US, Diana and Charles visited the country and charmed the American press.
In the biography, "The Duchess: The Untold Story," Junor revealed Camilla was worried she would have a terrible time on the trip. "[Camilla] knew the eyes of the world would be on her, and that they would be making comparisons with the princess' first trip with Charles in 1985," Junor wrote.
"It was to America – Diana's heartland. No-one could have devised a more terrifying initiation," the author added.
During her marriage to Prince Charles, Diana became known as the people's princess and won the heart of the nation. "Diana had wowed the country. Most memorable were the 15 minutes she spent on the dance floor with John Travolta at the White House. Diana had been 23, athletic, wraith-like and coy; Camilla was fifty-eight and none of those things."
Upon Camilla's arrival in the US, she didn't receive a warm welcome. "A banner held up by a woman outside the United Nations summed it up: 'Camilla you are not Diana,'" Junor wrote.
Luckily, Camilla eventually managed to win over the media and royal fans. "By the end, the eight-day tour was deemed to have been nothing short of a triumph."
Nowadays, Camilla and Prince Charles' marriage appears to be accepted by Queen Elizabeth, Prince William, Prince Harry and a majority of fans.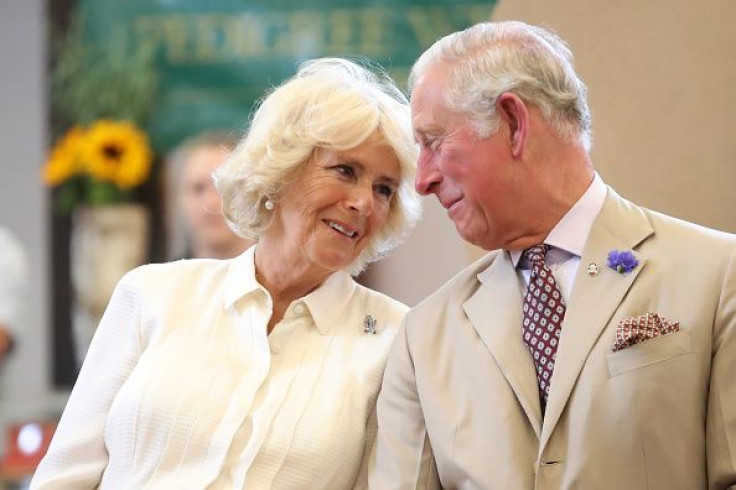 © Copyright IBTimes 2023. All rights reserved.