Can Felons Vote? Virginia Executive Action Challenged By Republicans In State Legislature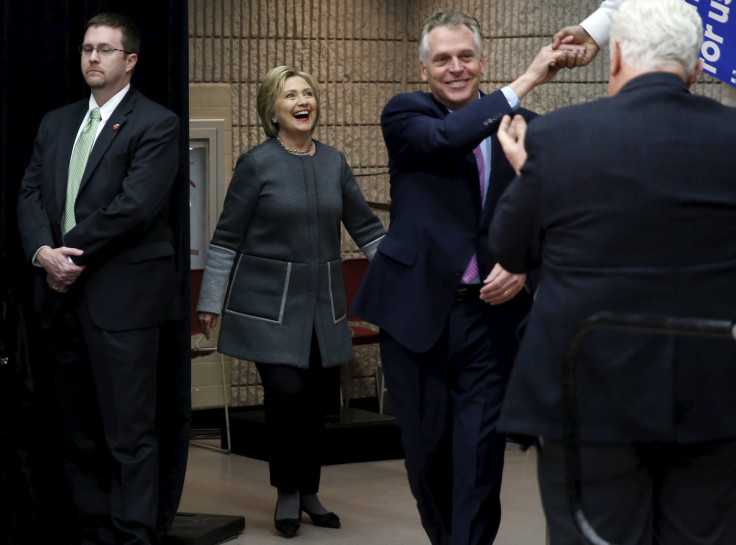 A little more than a week after Democratic Virginia Gov. Terry McAuliffe announced he would use his executive powers to restore to felons in the state the right to vote — an act that was expected to enfranchise more than 200,000 people — the Republican-led Legislature announced Monday it would challenge the act in court.
Republicans in the Legislature said they had hired an attorney to pursue the suit but will not use taxpayer dollars to pay for it.
"Gov. McAuliffe's flagrant disregard for the Constitution of Virginia and the rule of [law] must not go unchecked," state Senate Majority Leader Thomas Norment said in a statement, according to the Associated Press.
Governor Terry McAuliffe | InsideGov
Virginia is one of three states in the United States barring convicted felons from ever voting, holding public office or sitting on a jury, despite having served their time. In Virginia, Iowa and Florida, felons must appeal individually to a state official to restore their voting rights. In most other states, ex-felons either automatically regain the right to vote upon completing their sentences or must wait a certain period before regaining it.
Republicans have argued that McAuliffe's executive order is just him playing politics. Virginia is one of a handful of swing states that could play an important role in deciding the presidency this year. McAuliffe is good friends with and a fundraiser for Democratic front-runner Hillary Clinton. Former felons are widely seen as a group that is likely to prefer Democrats over Republicans and thus, McAuliffe is likely to give an edge to Clinton.
Felons in Virginia haven't been able to vote since the Civil War, and restrictions were expanded in 1902 as a part of a package to deter voting by blacks, along with poll taxes and literacy tests.
© Copyright IBTimes 2023. All rights reserved.