Can Hillary Clinton Become President? Petition For Electoral College Largest In Change.org History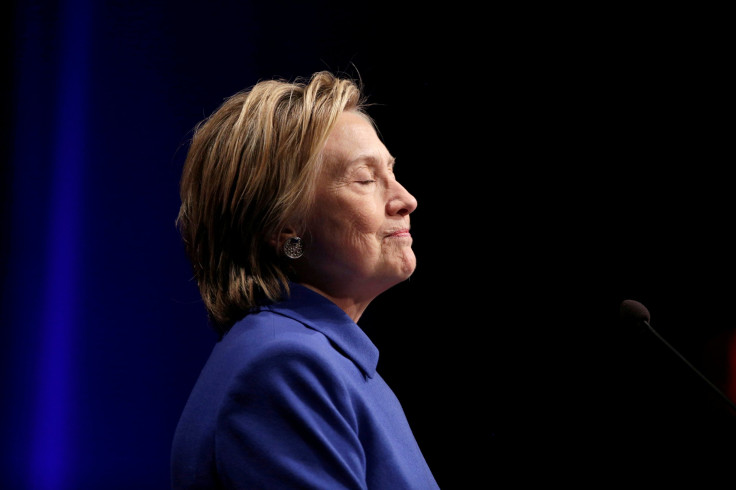 A petition urging the Electoral College to make Hillary Clinton the president of the United States is now the largest in Charge.org history. The petition, started by social worker Daniel Brezenoff last month, has received more than 4.6 million signatures.
Millions of people have added their names to the online petition calling to block President-elect Donald Trump from taking the White House. The petition called on 149 electors to ignore their states' votes and instead cast ballots for Clinton on Dec. 19.
"Donald Trump is a danger to the Constitution," Brezenoff said, in a release, "and the electors have the power to stop him." The petition argues that Clinton should be president because she won the popular vote.
The petition comes on top of a three-state recount effort launched by Green Party presidential candidate Jill Stein. She filed a petition in Pennsylvania calling the Nov. 8 balloting illegal, claiming irregularities with electronic voting machines.
Stein raised more than $9 million in donations for recounts in Wisconsin, Pennsylvania and Michigan -- states critical to the 2016 election -- an effort labeled by Trump as a "scam."
While Clinton's campaign offered its support for the recount effort in the three swing states, the Democratic candidate's aides believe it to be a futile effort.
"Believe me if there was anything I could do to make Hillary Clinton the next president of the United States I would," Clinton ally and former Pennsylvania Gov. Ed Rendell said, according to the Associated Press. "But this is a big waste of time."
Of the 538 electors, 236 electors from 21 states are unbound from voting for their state's choice and can cast their electoral ballot for whomever they choose. The other 302 are bound to vote for the candidate who won the state's electoral votes. They come from 29 states, and Washington, D.C.
Clinton is currently 1,322,095 votes ahead of Trump on the popular vote, but lost the election by 306 to 232 Electoral College votes, pending the outcome of the Dec. 19 vote.
At least seven people have stated they will be "faithless electors," calling themselves "Hamilton Electors." These voters have pledged to block Trump from becoming president, and in the process defy the Electoral College's voting norm and not vote for Clinton. Instead they would cast their votes for a "reasonable Republican who does not have Donald Trump's questionable ethics."
© Copyright IBTimes 2023. All rights reserved.