Can Hillary Clinton Still Become President? Stop Donald Trump Petition Receives 4.8M Signatures, Protest Planned For Dec. 19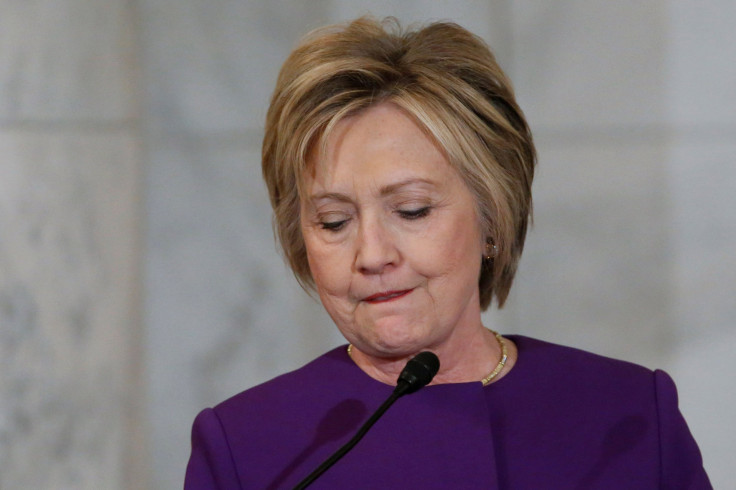 A petition to stop the Electoral College from naming Donald Trump the nation's next president during a vote on Dec. 19 has received nearly 4.9 million signatures. The organizer of the "Electoral College: Make Hillary Clinton President" petition is also calling on Americans who oppose Trump to rally at their state capitals on the day of the vote to show their displeasure with the election results.
"On December 19, the Electors will gather in their state capitals to cast their vote for President … and we need you to be there. We are collaborating with a coalition of organizations to manage the logistics of December 19 protests across the country. We need your commitment to participate, and we need more organizers on the ground," organizer Daniel Brezenoff of California wrote Sunday on the Change.org petition page. "We are proud to stand with you in this fight."
The petition started in November seeks to use the loosely defined rules of the Electoral College to block Trump from the White House. Under the Electoral College, electors chosen by party officials typically vote for the candidate selected by the most voters in his or her state. While Hilary Clinton won the popular vote, Trump won more states, making him the winner.
"Donald Trump has not been elected president. The real election takes place December 19, when the 538 Electoral College Electors cast their ballots – for anyone they want. If they all vote the way their states voted, Donald Trump will win. However, in 14 of the states in Trump's column, they can vote for Hillary Clinton without any legal penalty if they choose," the petition states. "We are calling on 'Conscientious Electors' to protect the Constitution from Donald Trump, and to support the national popular vote winner."
A website supporting the anti-Trump effort includes a section titled "The Danger of Donald Trump" that declares "Donald Trump represents a unique threat to our Republic and our Constitutional system of government." It states reasons such as "He would be the only president in American history who has never held public office," "He has encouraged violence at his rallies" and "He has advocated violating international treaties," among others.
© Copyright IBTimes 2023. All rights reserved.