Can Trump Save US Jobs? President To Meet Major Automakers Tuesday To Push For American Manufacturing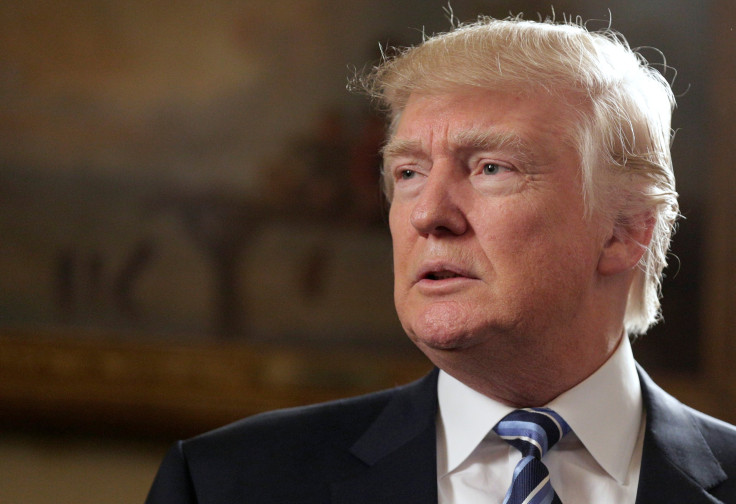 President Donald Trump will start Tuesday with a breakfast meeting with three leaders from the auto industry to discuss ways of keeping jobs in the United States. He had previously threatened to impose a 35 percent tax on imported vehicles.
"Will be meeting at 9:00 with top automobile executives concerning jobs in America. I want new plants to be built here for cars sold here!" the president tweeted Tuesday.
Trump will reportedly be meeting the CEOs of General Motors, Ford Motor and Fiat Chrysler Automobiles. This is the first time a U.S. president will be meeting with three major automakers jointly since former President Barack Obama's July 2011 session with the CEOs.
Trump has often insisted automakers and other manufacturers in the country should "buy American and hire American."
White House Press Secretary Sean Spicer reportedly said earlier that at the Tuesday meeting with the heads of car companies, Trump is looking "forward to hearing their ideas about how we can work together to bring more jobs back to this industry."
Ford CEO Mark Fields, who was also present at Trump's Monday meeting with business leaders, expressed confidence in the Trump presidency after the session, calling it a "very, very positive meeting."
"Walking out of the meeting today, I know I come out with a lot of confidence that the president is very, very serious in making sure the United States economy is going to be strong and have policies — tax, regulatory or trade — to drive that," Fields reportedly said. "That encourages all of us, as CEOs, as we make decisions going forward. So it's a very, very positive meeting."
Earlier this month, Ford announced it would invest $700 million in a car-manufacturing plant in Michigan and scrap its plan to build a $1.6 billion plant in Mexico. Trump had attacked Ford for its Mexico plan before the company finally dropped it. However, Fields said the company did not cut a deal with the president.
"We didn't cut a deal with Trump," he reportedly said. "We did it for our business."
General Motors, which was also attacked by Trump, announced last week it would invest an additional $1 billion in its U.S. factories and shift production of some parts from Mexico to the U.S.
"As the U.S. manufacturing base increases its competitiveness, we are able to further increase our investment, resulting in more jobs for America and better results for our owners," General Motors chairwoman and CEO Mary Barra reportedly said. "The U.S. is our home market and we are committed to growth that is good for our employees, dealers, and suppliers and supports our continued effort to drive shareholder value."
© Copyright IBTimes 2023. All rights reserved.