Can You Still Get A Mortgage? Rates Will Increase Further Next Year, Forcing Some Buyers To Change Their Plans, Experts Say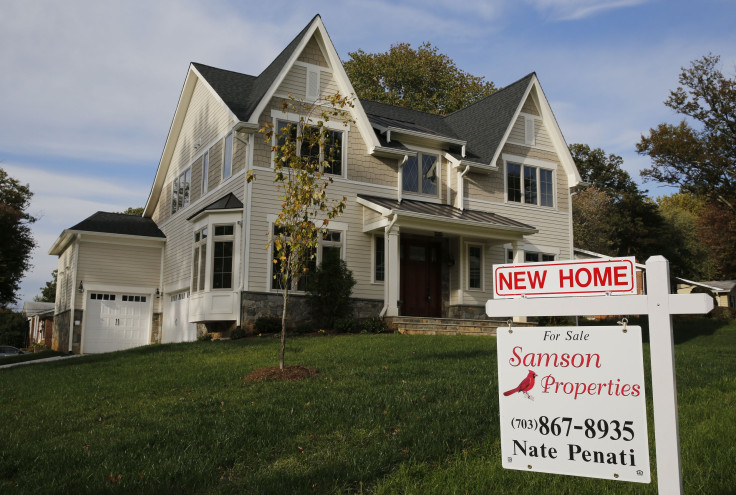 The Federal Home Loan Mortgage Corporation, also known as Freddie Mac, will unveil Thursday its weekly-updated rates for 30-year fixed mortgages, which have skyrocketed in the wake of the Nov. 8 election. And experts aren't feeling too optimistic for this major home market headwind as the new year takes off and activity has begun to wind down.
Less than a week after Freddie Mac revealed that the 30-year fixed rate had reached 4.32 percent, up from 3.57 percent as of Nov. 10, the Washington, D.C.-based Mortgage Bankers Association, an industry group, reported a 12 percent drop in mortgage applications for the week ending Dec. 30—a calculation that adjusted for declines usually seen during the holiday season.
"With higher mortgage rates, you're increasing the cost, challenging the budgets, challenging the ability to qualify and, as a result, likely reducing somewhat the pool of potential buyers," Realtor.com Chief Economist Jonathan Smoke told the Associated Press in a story published Wednesday. He added that he expected rates to climb as high as 4.5 percent next year.
While some potential homebuyers may be driven away from the market by the higher cost of borrowing, others with an eye on the upward trend are becoming increasingly likely to jump in before rates soar even higher, Brian Koss, executive vice president of the Danvers, Massachusetts-based Mortgage Network, told the Wall Street Journal.
"Some people who have been on the fence and are worried about rising rates might have one more reason to make a bid on a house," Koss said. He added that, because rates make the general process of buying a home more expensive, the average home buyer might head to "a different neighborhood or a house that needs more work or from a four-bedroom to a three-bedroom."
But home shoppers shouldn't necessarily back out of the market altogether, as many experts predict home values will grow at a much slower pace in 2017 than in the previous year. A study by Realtor.com, for example, pegged the projected growth rate of home prices in 2017 at 3.9 percent, down from 4.9 percent in 2016. Housing market information site Zillow forecasted a 3.2 percent growth rate, down from its recorded change of 6.5 percent in 2016.
The higher rates, however, are highly likely to continue in the next year. Mortgage rates have risen over the past two months on the back of a higher Federal Reserve interest rate, which Janet Yellen signaled the central bank would increase three times in 2017, on top of a recent hike in mid-December. The home loan rates have also been boosted by rising yields on U.S. government bonds, a result of increased investor confidence based on speculation of President-elect Donald Trump's business-friendly policy proposals involving deregulation, a $1 trillion fiscal stimulus plan and dramatically lower corporate taxes.
© Copyright IBTimes 2023. All rights reserved.
FOLLOW MORE IBT NEWS ON THE BELOW CHANNELS