Can You Sue The Weatherman? Belgian Tourism Officials Hope So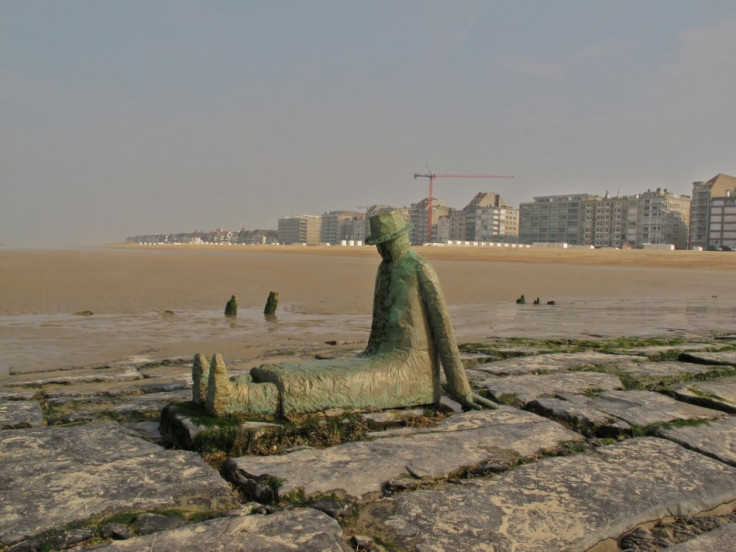 Can you sue the weatherman if he gets his forecast wrong? That's the plan Belgian tourism officials have in mind. They're so incensed by a weather forecaster's gloomy predictions that they plan to take legal action against the private meteorology bureau for publishing misinformation.
Belgium's 40 miles of coastline generate some €2.8 billion ($3.4 billion) per year in tourist revenue -- a third of which comes in July and August. Hoteliers along the coast claim Meteo Belgique's long-term summer forecast of unending foul weather could cost them millions of euros.
The report by Meteo Belgique, published in the Flemish tabloid Het Laatste Nieuws in June, predicted just five days above 77 Fahrenheit in July and foul weather for the first half of August. The dreary outlook came after an early summer marked by little sunshine and heavy rains.
The post included a reminder that dry, hot summers in Belgium are an exception, adding we are not in a Mediterranean climate where the summers are warm and rainfall is minor.
Hoorens Geert, in charge of regional tourism along the Belgian coast, questioned the logic of the forecast.
It's very hard to predict the weather so far in advance. So why make people panic? he told the Belgian daily La Meuse. Our daily tourism totals about 200,000 people who each spend 35 euros. If they don't come, that'll mean a loss of 5 million to 7 million [euros].
Daniel Despiegelaere, head of tourism in the upmarket seaside town of Knokke-Heist, said the dire estimates are unscientific.
The damage could be significant, he warned in an interview with public television station RTBF, noting that the resorts along the coast are mulling the possibility of filing a complaint.
Despiegelaere believes the forecast is chasing away customers and said local hotels have been inundated with cancellations.
Leopold Lippens, Knokke-Heist's mayor, said organizers of a music festival in the Swiss resort of Lugano successfully sued a private weather company several years ago after its false prediction forced concertgoers to stay home. He hopes for a similar outcome with Meteo Belgique.
These people must pay for the huge losses, he told the Telegraph. We all know Belgium is not California, but we do get good weather. There is absolutely no scientific basis for making predictions so far in advance. They even said September would be a washout. We will sue on the grounds of misinformation.
Meteo Belgique addressed the criticism explaining that its seasonal trends are not set-in-stone forecasts.
The site, however, estimates that its forecast is now close to 70 percent correct for the first month and between 60 and 55 percent for the second and third months of the summer.
FOLLOW MORE IBT NEWS ON THE BELOW CHANNELS