Cancelled On NBC, 'Hannibal' Could Come Back On Netflix Like 'Arrested Development'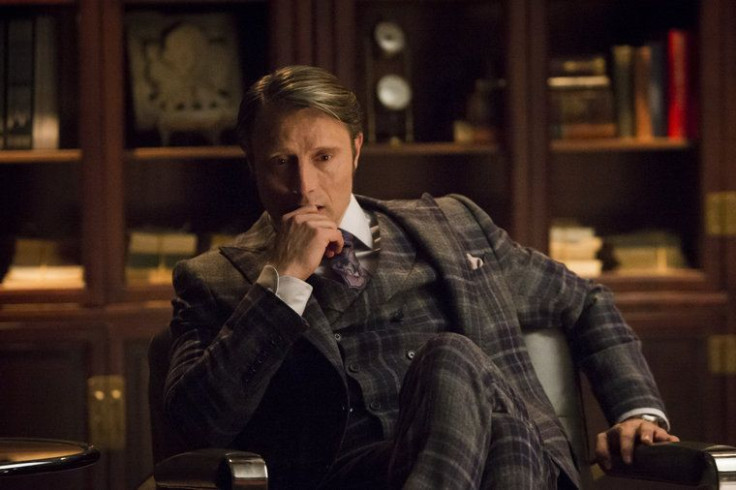 Fannibals, season three might not be "Hannibal's" last meal. In a recent interview with Variety, executive producer Bryan Fuller said other distributors are interested in resurrecting the show for a fourth season. He's also open to other options, like a movie.
"I know there have been discussions on a couple of fronts with Netflix and Amazon," Fuller told Variety, noting that the show's current deal with Amazon would make Netflix, who has expressed interest in the critically acclaimed series, saving it unlikely or hard. Amazon currently holds the rights to the first three seasons of the show.
Netflix isn't new to resurrecting cancelled television series. In the past, it has brought back Fox's "Arrested Development" for a fourth season and AMC's "The Killing." Amazon Instand Video UK also revived the cancelled BBC series "Ripper Street" for a thirds season.
With weak ratings, "Hannibal" has been on the proverbial chopping block since its first season. Gaumont International International, the French studio that produces the show, was successfully argued for the show's third season renewal because it had secured funding from Europe. Without NBC, however, some of the international backers might pass on a fourth season, Fuller explained.
Nonetheless, he is excited by the prospect of continuing "Hannibal." In an interview with "Entertainment Weekly," Fuller explained that while the show wouldn't get to "The Silence of the Lambs" in a fourth season, he did have something "radical" planned for it that would involve characters from a "small pocket" of the novels. However, he isn't limiting his options to just a fourth season.
"The planned arc for Season 4 is a very exciting one, so I would love to see the show continue, whether it be as a series or even condensed into a thriller as a film, as well," Fuller, who is also executive producing an adaptation of Neil Gaiman's "American Gods" on Starz, said. Does this means we should change #SaveHannibal campaign to #ThreeSeasonsAndAMovie à la "Community"?
The third season of "Hannibal" is unfolding on NBC right now and will continue through Aug. 27. There will also be a panel with the cast and crew at this year's San Diego Comic-Con.
© Copyright IBTimes 2023. All rights reserved.