Candace Cameron Bure Denies Trying To Have Miss Benny's Gay 'Fuller House' Character Removed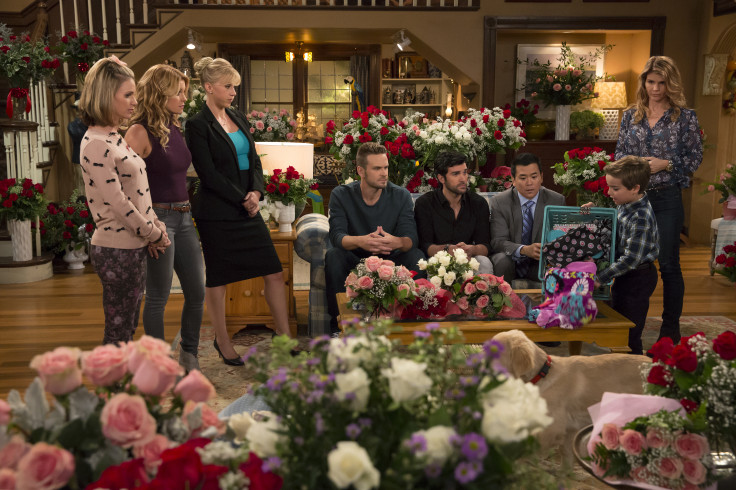 KEY POINTS
Miss Benny alleged that she experienced homophobia on the "Fuller House" set
Miss Benny didn't drop names but said "one of the Tanner sisters" was "very publicly not for the girls"
Candace Cameron Bure clarified she didn't ask producers to not have a queer character on the show
Candace Cameron Bure has denied Miss Benny's recent allegation that the former Hallmark staple tried to have a queer character removed from "Fuller House."
"Glamorous" star Miss Benny claimed in a new TikTok video that she experienced homophobia on the set of "Fuller House," where she played Casey, the sitcom's first gay character.
She didn't mention Bure's name in the video but included "#candacebure" in the post's caption, prompting the "Full House" alum to release a statement in response to the allegations.
"I never asked Miss Benny's character to be removed from 'Fuller House' and did not ask the writers, producers or studio executives to not have queer characters on the show," Bure said in a statement obtained by Fox News Digital. "Fuller House' has always welcomed a wide range of characters. I thought Miss Benny did a great job as 'Casey' on the show."
"We didn't share any scenes together, so we didn't get a chance to talk much while filming on set. I wish Miss Benny only the best," she added.
In the video posted Thursday, Miss Benny, 24, recalled an alleged incident in which she was told her character Casey was at risk of being removed from "Fuller House."
"I was on 'Fuller House,' I played Casey, the first gay character on the 'Full House' franchise," she explained. "One of the Tanner sisters is very publicly 'not for the girls,' if that makes sense?"
She claimed, "I remember I got sat down by the writers and the studio to basically warn me how this person allegedly was trying to get the character removed and not have a queer character on the show. I was also sort of warned and prepared that this person's fan base might be encouraged to target me specifically."
Miss Benny, who came out as transgender in June, added that she found it "crazy" to be "a target from an adult." She also claimed that "to this day -- despite working on the show every day for two weeks straight -- I have only had a conversation with one of the Tanner sisters."
Fans speculated that Miss Benny may have only talked to Jodie Sweetin, who has been a vocal LGBTQ+ advocate for years. In the ABC sitcom's Netflix revival, Bure and Sweetin reprised their roles as D.J. and Stephanie Tanner, respectively.
Last year, Sweetin made headlines when she publicly supported JoJo Siwa after the latter called out Bure for saying she intended to "keep traditional marriage at the core" of her partnership with the Great American Family channel.
At the time, an anonymous source claimed to Entertainment Tonight that Sweetin and Bure were in a "pretty serious dispute" due to their views on various matters. Sweetin "is progressive in her beliefs, and Candace is very religious in hers," the source claimed.
"They have different views and opinions on various important topics," the insider claimed. "Candace's quote about traditional marriage impacted a lot of people. Jodie does not agree with Candace's remarks and wanted to show where she stands. Candace is upset that Jodie chose to do this in a public way instead of talking to her one-on-one."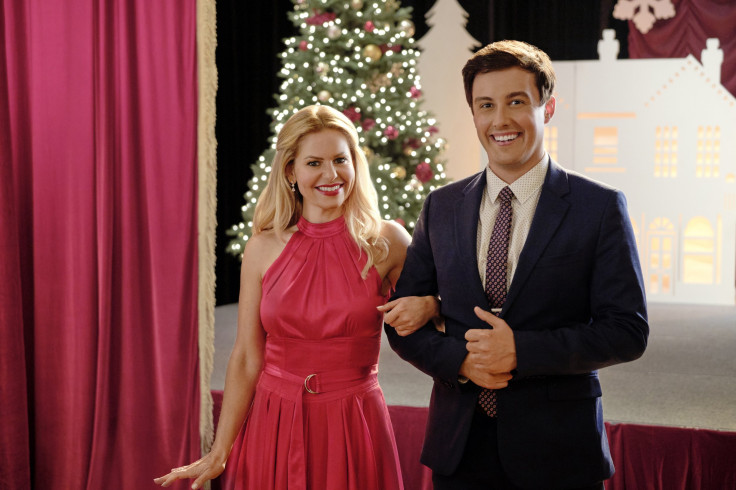 © Copyright IBTimes 2023. All rights reserved.