Cardinal Gianfranco Ravasi Shocks Vatican, World By Tweeting Lou Reed's 'Perfect Day'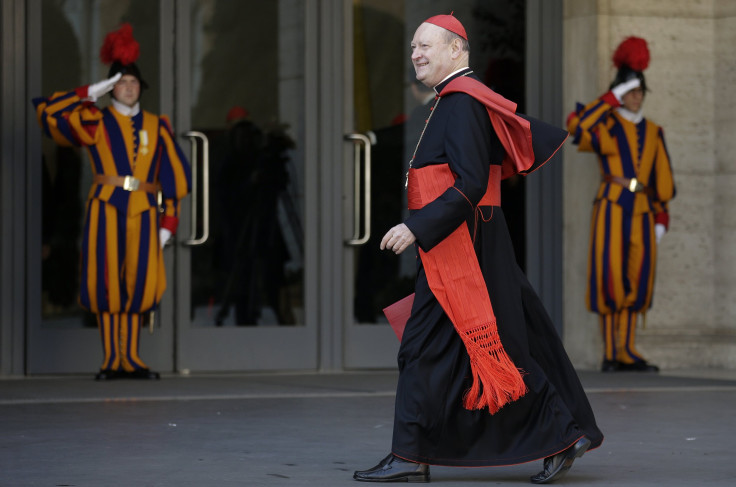 When Lou Reed died, the outpouring of grief on the internet was vast and immediate. A rock and roll icon cannot pass away in the year 2013 without a massive, near-ubiquitous tribute of tweets and Facebook posts.
And so on Sunday, when his death at 71 from liver disease was announced, news feeds were loaded with tributes to the man who had popularized, more than anybody else, the seedy, gritty side of 1960s music and made a name for himself as the high priest of sexually ambiguous, drugged-out, heavily New York art-rock. Nothing surprising there. Reed may not have been commercially in the same league as other rock icons, but he was hugely influential: the leather-jacketed nihilism of punk was all his doing. Little wonder, then, that everybody who's anybody in pop culture should shed a public tear for one of the founding fathers of rock and roll.
But then, on Monday morning, a tweet out of left field shocked observers of both music and Vatican affairs.
That's right. A cardinal, and an influential one at that, had just tweeted the chorus of Lou Reed's Perfect Day. Granted, that is a tame song by Reed standards: an easily hummable tune featuring gender-neutral lyrics and no references whatsoever to things that the Catholic Church frowns upon. (I'm Waiting for the Man, an ode to gay sex and prostitution, or Venus in Furs with its sadomasochist sexual practices, not to mention Heroin, would have been a different story.) Still, it's not something you see every day: the Vatican's equivalent of the minister of Culture had just told the world that the biggest godless heathen in all of Creation -- and born Jewish, to boot! -- was cool.
But so is Cardinal Ravasi, after all. A media-savvy Italian, Ravasi became a popular figure by hosting for years a program on Italian tv devoted to Biblical interpretation and aired, curiously enough, on a channel owned by former prime minister Silvio Berlusconi (nominally a devout Catholic, despite a history of debauchery that Lou Reed himself might well have found a little over the top.)
Ravasi was even considered a papabile, a credible contender for the papacy, during the 2013 conclave that ended up electing another modern-minded cardinal, Jorge Mario Bergoglio.
As for Lou Reed and the Vatican, they had crossed paths before, under a previous pope, one who famously knew the power of music. Reed played the May Day concert in Rome in the year 2000, a yearly event organized by trade unions to celebrate the May 1 holiday. That year was also a Jubilee year for the Catholic Church, and Pope John Paul II took to the stage to hold a mass for the tens of thousands of concert-goers. A few hours later, that audience saw Reed and his band play on the same stage Vicious: a song from a 1972 album that Rolling Stone magazine called, in the non-politically correct language of the time, "artsy-fartsy kind of homo stuff." The same reviewer then proceeded to pan Perfect Day as meaningless boring dreck. But surely he could not imagine that one day, a prince of the Catholic Church would be using its lyrics to salute a man who stood for its radical opposite.
© Copyright IBTimes 2022. All rights reserved.
FOLLOW MORE IBT NEWS ON THE BELOW CHANNELS